Lake Como is located towards the north of Italy, near Milan. This lake is very famous due to its characteristics and its beauty, and constantly receives visitors from all points of the world. This lake's length is of about 50 km and at there is a very charming town at its southern end which is worthwhile to visit along with the lake.
Getting to Lake Como
Visitors can arrive to the lake by train, bus or car. There is a central train station at Lake Como and this destination belongs to the main railway network which facilitates reaching it from many different points. Lake Como can be visited from one end to the other by taking a boat tour. There are several boat tours available for tourists to take and meet all the main points, resorts and villages of the Lake.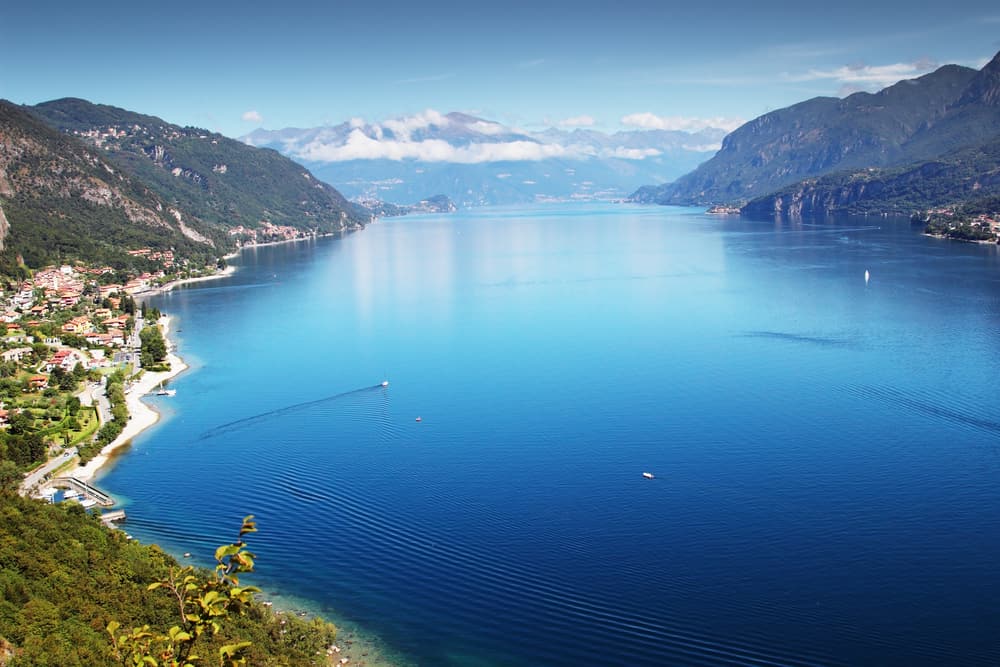 The Duomo
There are many interesting points to meet at the lake and many other attractions besides the beauty of the lake itself. One of these attractions is the Duomo or Cathedral which shows many different époques through its historic walls and therefore allows visitors to travel to the Gothic period as well as to the Renaissance by just taking a few steps.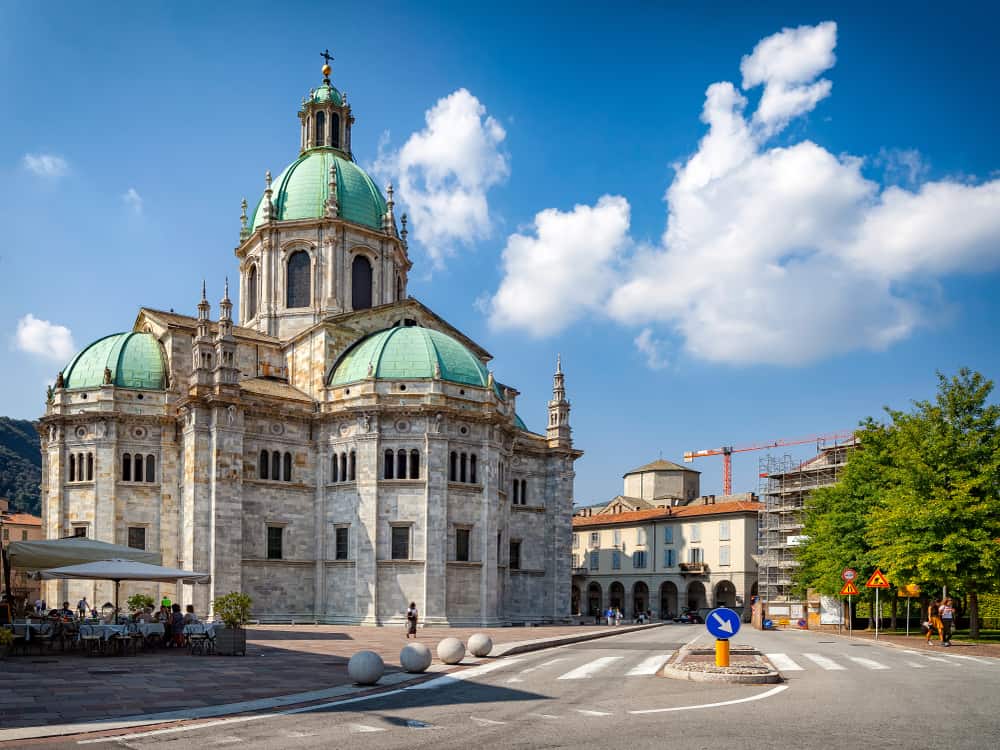 Menaggio
One of the main Lake Como's destinations is Menaggio. Menaggio is a western Lake Como's town which offers many hotels as well as it offers buses and boats departure points which turn this spot into an ideal one as a starting point to explore the rest of this Italian destination. Besides this, Menaggio also has a tourist information office open to any visitor who wishes to learn any Menaggio and Lake Como related data.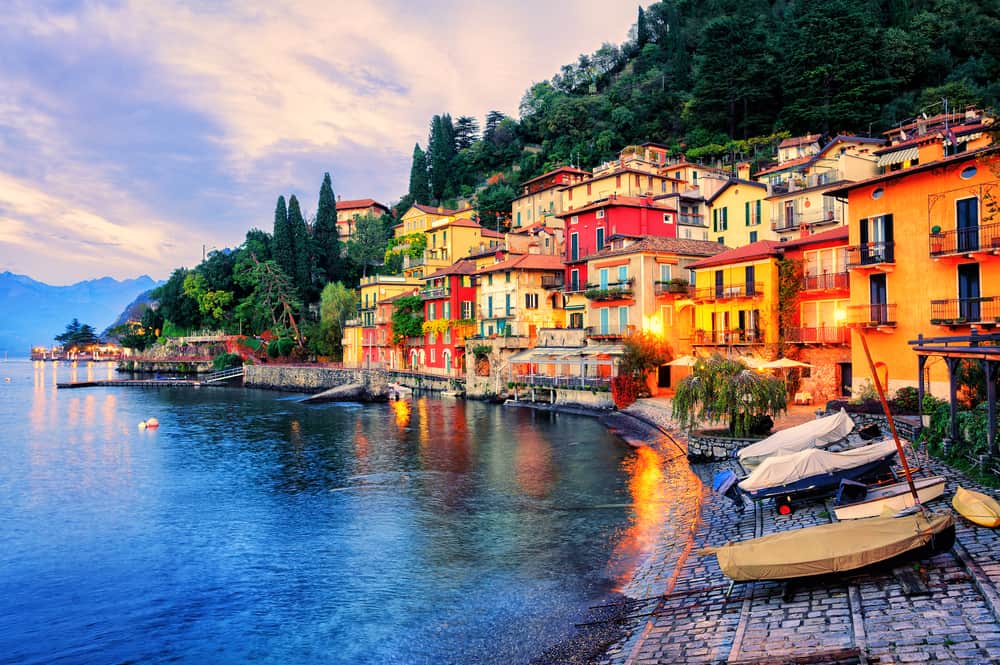 Other spots to visit around Lake Como
Another much visited Lake Como area is Bellagio. Bellagio is a historic village located towards the southern end of the lake just where it splits in two. This village offers many hotels, historic places to meet and, like most main Lake Como's villages and towns, a tourist information office as well. The lake also offers several other places where tourists can find hotels and use as a base spot, such as Lecco or Varenna, and it is very recommendable to visit them all since each one of these villages has its own charm and magical environment that could not be found repeated at any other place.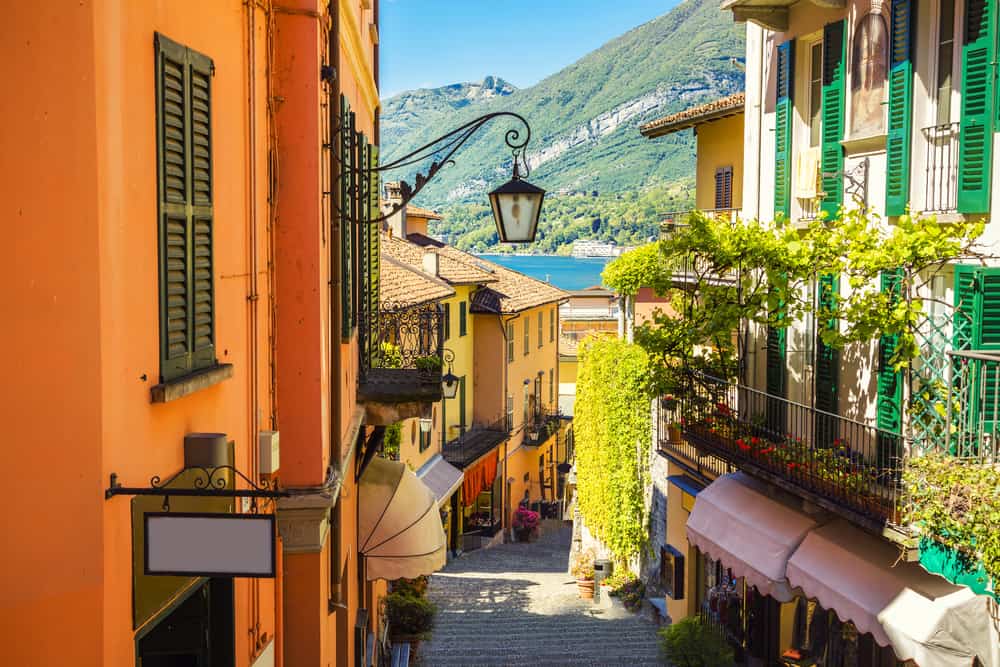 Map of Lake Como
Interesting places to visit in Italy