The Museum of Natural History (Museum für Naturkunde) in Berlin is one of the largest and most important museums of its kind in the world.
With over 30 million specimens, it holds an unparalleled collection of zoological, paleontological, and geological exhibits. Visitors can expect to see everything from ancient fossils to exotic animals from all corners of the globe.
The museum is also home to a wide variety of interactive displays, making it a great place for families with children. Whether you're a budding scientist or simply someone who loves to learn about the natural world, a visit to the Museum of Natural History in Berlin is sure to be an enlightening and enjoyable experience.
Exhibitions at the Museum of Natural History
The museum's collections span the globe, with specimens from every continent on display. The exhibitions are divided into three main sections: animals, plants, and minerals.
The animal section
The animal section includes both vertebrates and invertebrates, with hands-on exhibits that allow visitors to get up close and personal with some of the Museum's most popular inhabitants.
The plant section
In the plant section, visitors can learn about the importance of plants in our ecosystem, as well as the role they play in human culture.
The mineral section
The mineral section contains some of the Museum's most prized possessions, including a piece of amber that is over 40 million years old.
Five reasons why you should visit the Museum of Natural History
To explore the museum's vast collections.
To learn about the history of natural science.
To see some of the world's most important scientific documents.
To participate in educational programs and exhibits.
To enjoy the museum's beautiful architecture and grounds.
No matter what your interests are, there is sure to be something for everyone at the Museum of Natural History.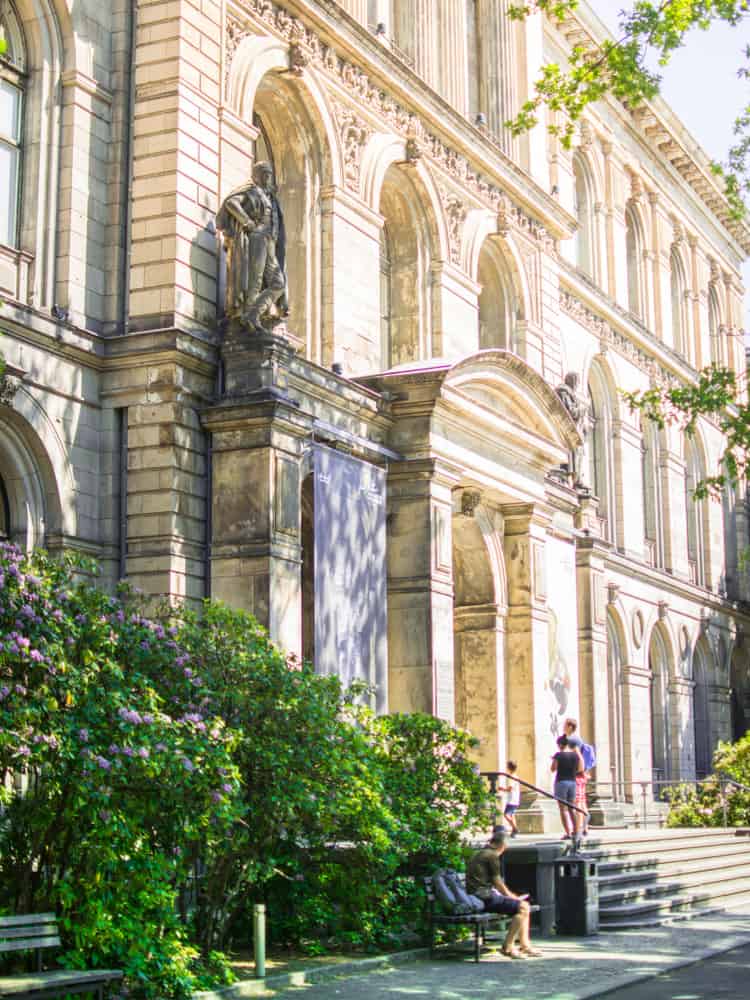 How to get to The Museum of Natural History in Berlin
The museum is located at Invalidenstraße 43, 10115 Berlin.
It is easily accessible by public transport, with the S-Bahn station "Naturkundemuseum" located right in front of the museum. Several bus lines stop nearby, including the M5, M8, and M10.
If you are coming by car, there are many parking garages in the vicinity.
Interesting sights near the Museum of Natural History
Located in the center of the city, the museum is surrounded by many other interesting sights.
The nearby Museum Island is home to several world-renowned museums, including the Pergamon Museum and the Neues Museum. Just a short walk away is the Brandenburg Gate, one of the most iconic symbols of Berlin. And for those interested in history, a visit to the Reichstag, the seat of the German Parliament, is a must.