Charlottenburg Palace is one of the most iconic and historic sites in Berlin, Germany. With its beautiful architecture and rich cultural heritage, it is a must-visit destination for anyone traveling to the German capital.
Whether you are interested in exploring the palace's extensive collection of museums and galleries, or simply want to take a stroll through the beautiful Charlottenburg Park, there are plenty of reasons to visit Charlottenburg Palace on your next trip to Berlin. So why wait? Book your trip today and discover all that this amazing palace has to offer!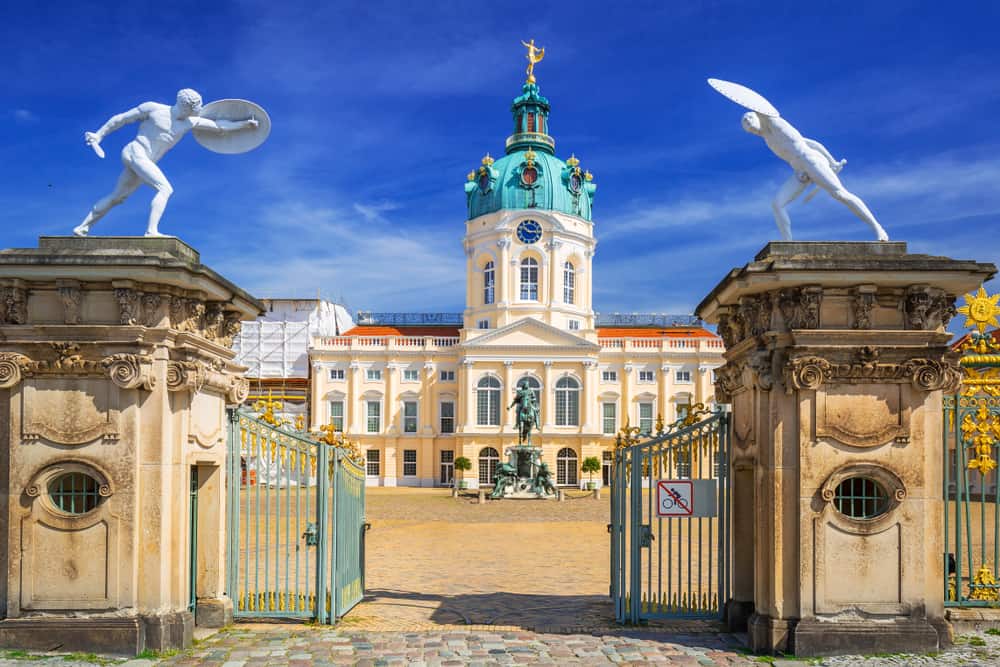 1. Charlottenburg Palace offers visitors a glimpse into the city's rich history and culture
From the ornate Baroque architecture to the highly-revered art collection housed in its halls, Charlottenburg Palace is a testament to the splendor of Berlin's past. This majestic palace offers visitors a chance to step back in time and experience what life was like for those who lived in royal palaces centuries ago.
Whether admiring ancient sculptures and paintings or wandering through sumptuous grand suites, Charlottenburg provides a unique glimpse into how people once lived, worked, and played in one of Germany's most historic cities.
So whether you're interested in getting a deeper understanding of Germany's rich cultural heritage or simply want to see beautiful buildings with your own eyes, Charlottenburg Palace is an essential destination on any trip to Berlin. At the very least, it will leave you awestruck by its opulent beauty and singular history.
2. The palace is situated in the beautiful Charlottenburg Park
Charlottenburg Park is a beautiful oasis. Visitors can enjoy a variety of activities, including walking and biking along scenic paths, and picnicking in the lush gardens.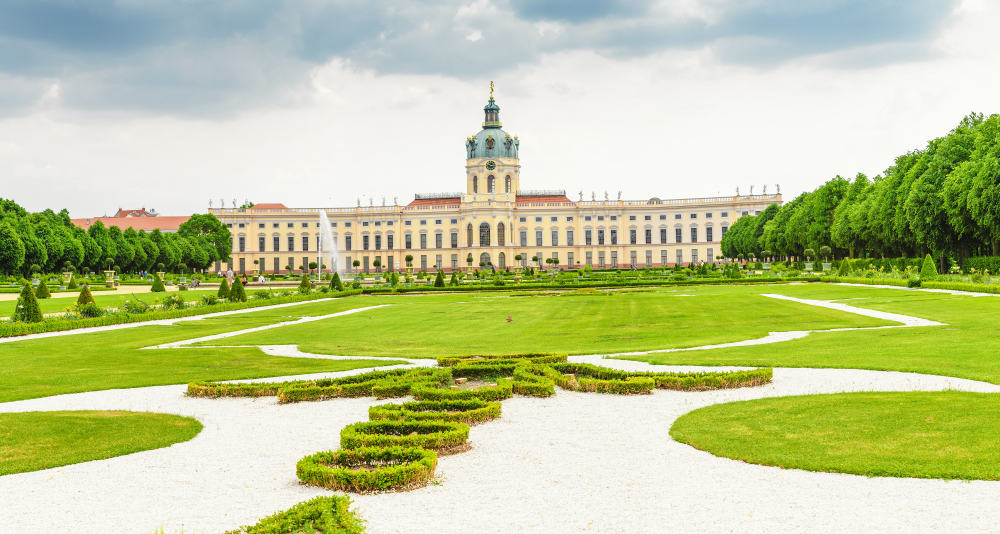 The park also has a playground for children, a petting zoo, and a restaurant. In addition, the park is home to several events throughout the year, including concerts, festivals, and exhibitions. Whether you're looking for a place to relax or an opportunity to explore Berlin's heritage, the Charlottenburg Park is definitely worth a visit.
3. There are several museums and galleries located on the palace grounds
The first floor of the palace houses the Museum of Antiquities, which contains a collection of ancient Greek and Roman artifacts.
The second floor is home to the Museum of Decorative Arts, which features a wide array of furniture, paintings, and pottery from the 16th to 19th centuries.
The third floor houses the Museum of European Art, which contains works by Rembrandt, Van Gogh, and other masters.
In addition to these museums, the palace grounds also contain several galleries, including the Neue Galerie Berlin and the Kupferstichkabinett Berlin. With so much to see and do, Charlottenburg Palace is a must-visit for any art lover.
Other interesting facts about Charlottenburg Palace
Who built the Charlottenburg Palace – and why?
The history of Chalottenburg Palace is closely intertwined with the history of Berlin itself. The palace was built in the early 18th century by King Friedrich I of Prussia, who made it his primary residence. Located just outside the city limits at the time, the palace allowed Friedrich to escape the bustle of Berlin while still being within easy reach of the royal court.
In 1740, Friedrich's successor, King Frederick II, expanded the palace and added a new wing facing the river Spree. The expansion reflected Frederick's growing confidence as a ruler and helped to solidify Berlin's position as one of Europe's great capitals.
How big is Charlottenburg Palace?
Charlottenburg is Berlin's largest palace. The palace complex includes the main building, several outbuildings, and large gardens. The main building is over 150 meters (500 feet) long, and the gardens cover about 242.000 m2 (60 acres).
Is Charlottenburg Palace free to enter?
There is no definitive answer to this question, as the rules and regulations surrounding entry to Charlottenburg Palace can vary depending on many different factors.
Generally speaking, entry to the palace is free for visitors with valid museum passes or other proof of admission. However, individual tour tickets may also be purchased at varying prices, depending on what type of tour you wish to take and who is conducting it.
Additionally, special ticketed events held at Charlottenburg Palace may have specific entrance fee requirements, which should be clearly outlined before purchase.
Regardless of how you choose to approach your visit to Charlottenburg Palace, just be sure to plan ahead and do your research to ensure that you know what fees or restrictions apply. After all, nothing ruins a trip like being unexpectedly turned away from an otherwise great attraction!
How to get to Charlottenburg Palace?
Charlottenburg Palace is located in the western part of Berlin, close to the city's main shopping district.
The easiest way to reach the palace is by taking the U-Bahn to the Charlottenburg stop. From there, it is only a short walk to the palace grounds.
If you are coming from the east side of the city, you can also take the S-Bahn to Savignyplatz and then walk west for about 10 minutes.
In Conclusion
Whether you are an art lover, history buff, or simply looking for a unique sightseeing opportunity, Charlottenburg Palace is worth a visit. With its beautiful grounds, fascinating museums and galleries, and long history as one of Berlin's most important landmarks, this palace is sure to delight visitors of all ages and backgrounds. So why not add it to your list of must-see sights on your next trip to Berlin?