Épernay, located on the south bank of the Marne, lives for champagne. The avenue de Champagne, though the buildings along it are drab and functional, is a veritable treasury of the world's finest champagnes. They are filled with treasures if one only goes belowground.
Épernay has a long history, held by the archbishops of Reims from the fifth to the tenth century and then passed to the counts of Champagne and later the Duke of Bouillon. But much of its tangible history has been destroyed over the years. The city has been either devastated or burned over twenty times and few old buildings still exist.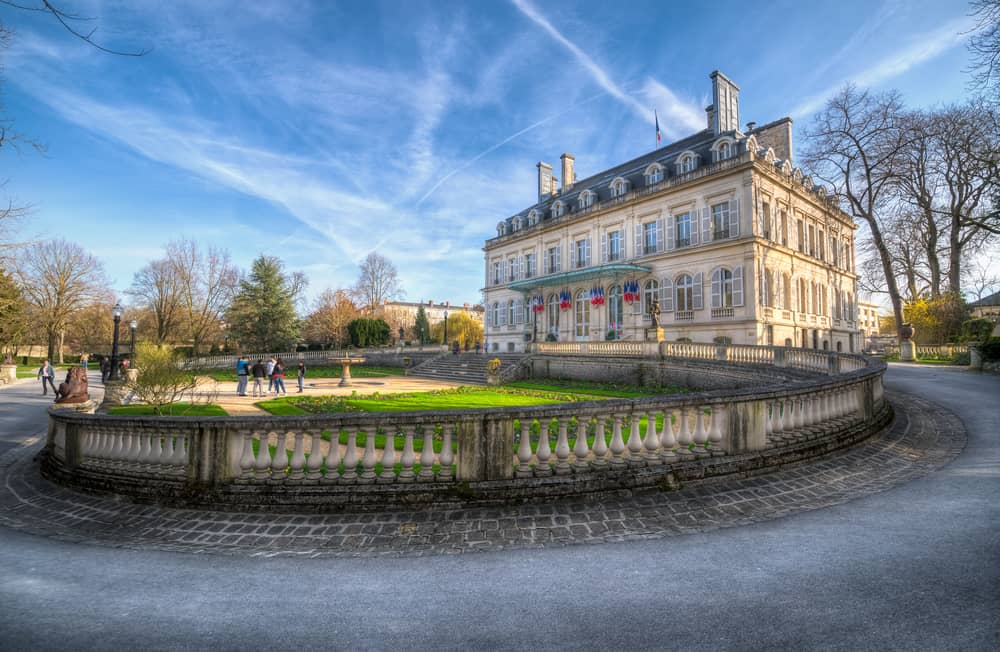 But Épernay is second only to Reims in bottling, storing, and selling wines from Champagne, and it's hard to burn out a wine cellar complex. The town is built on chalk rock, easy to dig tunnels into and maintaining a perfect atmosphere for storing wine.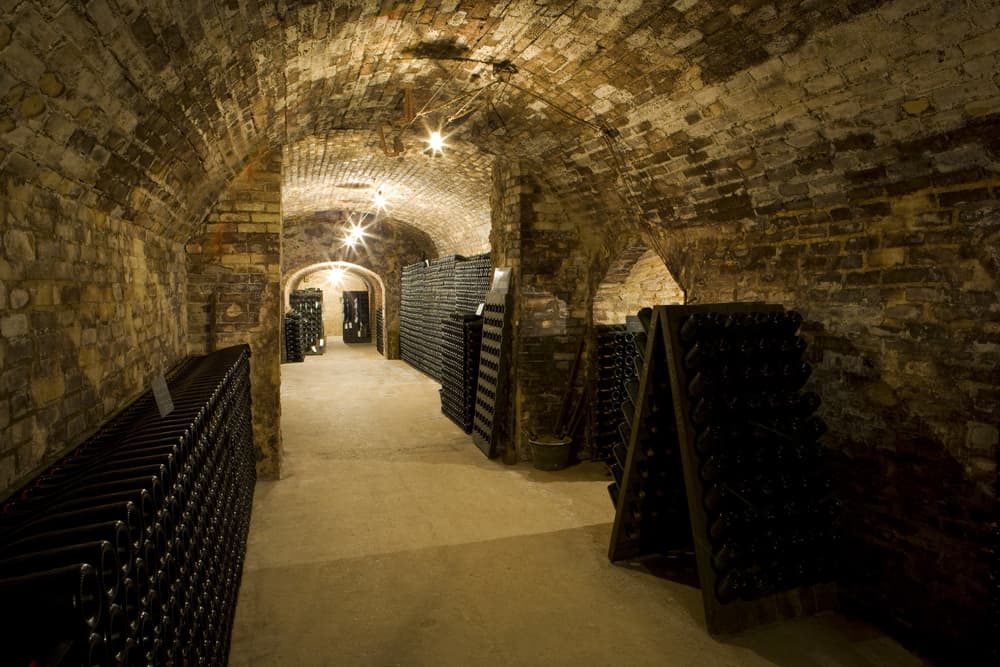 The Chateau Perrier houses a library as well as a wine museum, with manuscripts dating back to the ninth century. A few archaeological artifacts preserve a little of the history of Épernay.
Attractions in Épernay
Champagne houses open to the public are the primary draw to Épernay. Mercier is one of the best and offers one of the best deals. In its labyrinthine wine cellars you'll find one of the largest wooden barrels in the world, with a capacity of 215,000 bottles.
A small train carries you through the cellars on a 45-minute tour that is capped with a glass of champagne. Tours are held at very specific times during certain days and certain times of year. Make sure to call ahead or check with the tourism bureau before setting your heart on it.
But this is only half the story of champagne, and Épernay's Hautervillers holds the rest of the tale. A monk named Dom Pérignon, who was reputed to be blind and blessed with exceptional taste buds and a supernatural sense of smell, invented champagne by using cork stoppers and blending specific wines. At Hautvillers you can learn the story of Dom Pérignon, as well as visiting his tomb in a damp Benedictine abbey church nearby.
Where to stay and eat
Épernay has a few places to stay. If you're looking for somewhere really nice, you'll have to drive a little. La Briqueterie, in Vinay, has spacious modern rooms, many of which overlook the beautiful gardens. The kitchen focuses on Mediterranean cooking, with lobsters and prawns in citrus sauces.
You'll also find regional specialities and, of course, desserts flavored with wines, champagne, and brandy.
Special events
An annual wine festival near Épernay is the leading wine festival in Champagne. The Fete St-Vincent, patron saint of vine growers, is held on January 22 or the following Saturday every year. Ambonnay, only 15 miles east, hosts.
Map of Épernay in France
Interesting places to visit in Champagne