The Glienicker Brücke (English: Glienicke Bridge) is a bridge across the Havel River, connecting the Wannsee district of Berlin with the city of Potsdam in Brandenburg. It is a beautiful example of 18th-century Rococo architecture.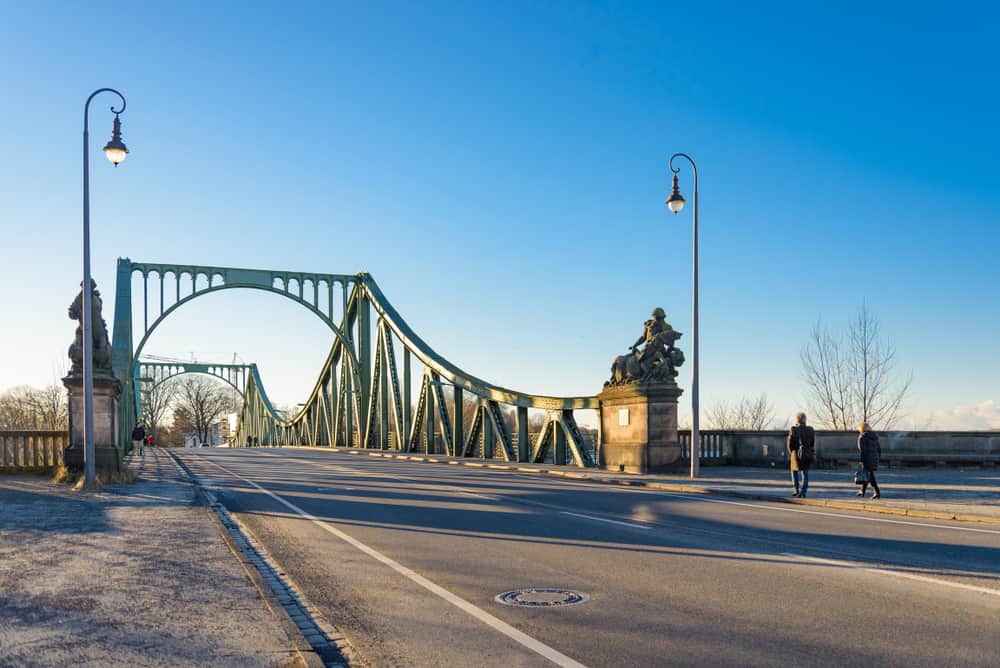 The bridge was built in the 18th century to connect the two Prussian royal residences of Berlin and Potsdam. It was destroyed in World War II and rebuilt in the 1950s.
The bridge is often called the "Bridge of Spies" because it was used for exchanging captured spies during the Cold War.
Since the fall of the Berlin Wall, the Glienicker Brücke has been open to pedestrians and cyclists only. It is a popular spot for tourists and locals alike, offering stunning views of the Havel River and the surrounding countryside.
When is the Glienicker Brücke open?
The bridge is open daily from sunrise to sunset.
What's the best way to see Glienicker Brücke?
It is quite interesting to explore the bride by boat. By boat, you can enjoy the Glienicker Brücke up close. Several tour operators offer boat tours of Glienicker Brücke, which is a great way to learn more about the history of the bridge and the surrounding area.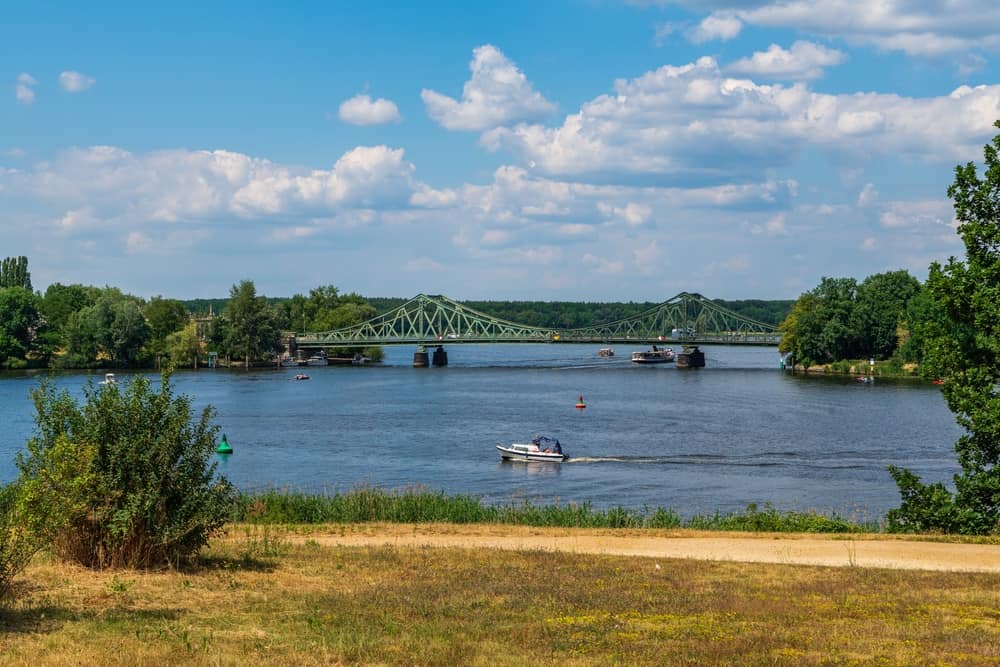 How to get to the Glienicker Brücke
If you're coming from Berlin, the easiest way to get to Glienicker Brücke is to take the S-Bahn train to Wannsee station. From there, it's just a short walk to the bridge.
If you're coming from Potsdam, you can take the RegionalExpress train directly to Glienicke Nordbahn station.
There is also a public bus that stops at Glienicker Brücke. The final stop on bus number 615 is Glienicker Brücke/Nordbahnhof.
The Glienicker Brücke is also accessible by car. Just follow the signs for Glienicker Brücke from the Berliner Ring freeway.
Attractions nearby the Glienicker Brücke
One recommended attraction is the Glienicke Palace, which is located just a short walk away from the bride. There are also plenty of restaurants and cafes in the area, so visitors can relax and enjoy a bite to eat after taking in the sights.