The Sanssouci Palace is a historic building, and one of the most important cultural sites in Germany. It used to be the summer residence of Frederick the Great, king of Prussia. Today, the palace is a museum and a popular tourist destination.
The palace is located in the Potsdam suburb of Berlin.
When was the Sanssouci built?
The Sanssouci Palace was designed by architect Georg Wenzeslaus von Knobelsdorff and built in the 18th century between 1745 and 1747.
The name Sanssouci is French for "without cares", and the palace was meant to be a place where Frederick the Great could relax away from the stresses of court life.
Is Sanssouci Palace worth visiting?
The palace is well worth a visit!
Its gardens are considered some of the most beautiful in Europe.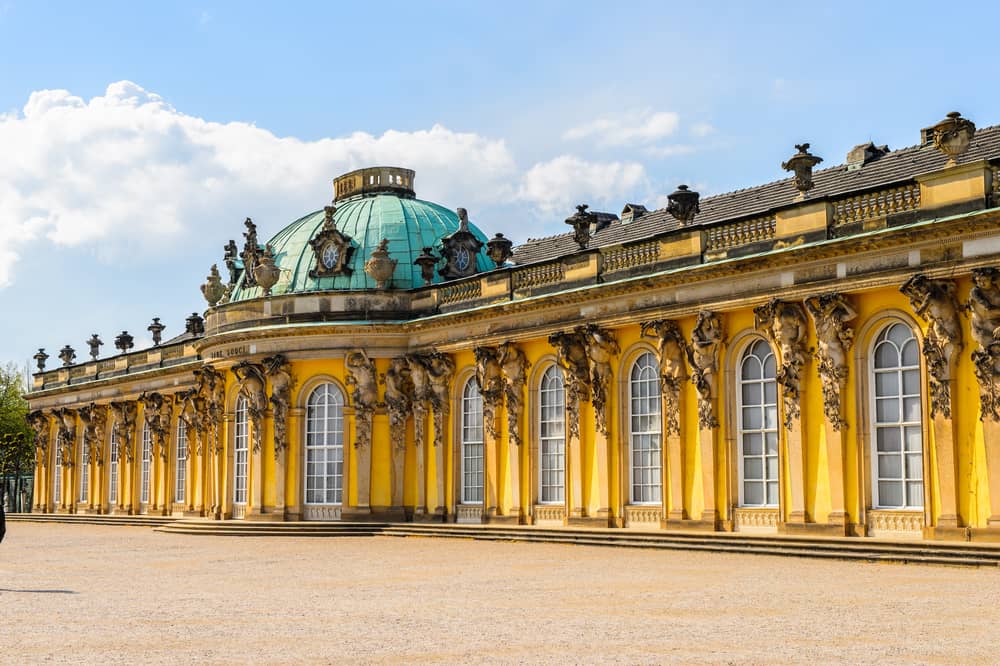 The palace architecture is a prime example of Rococo architecture, and its numerous sculptures, paintings, and other works of art make it a very popular tourist attraction. In fact, in 1999 the palace was added to the UNESCO World Heritage List.
The palace is open all year round, and there is an admission fee.
Can you go inside Sanssouci Palace?
Unfortunately, the interior of the palace is not open to the public, but there are many other palaces and museums to explore in Potsdam.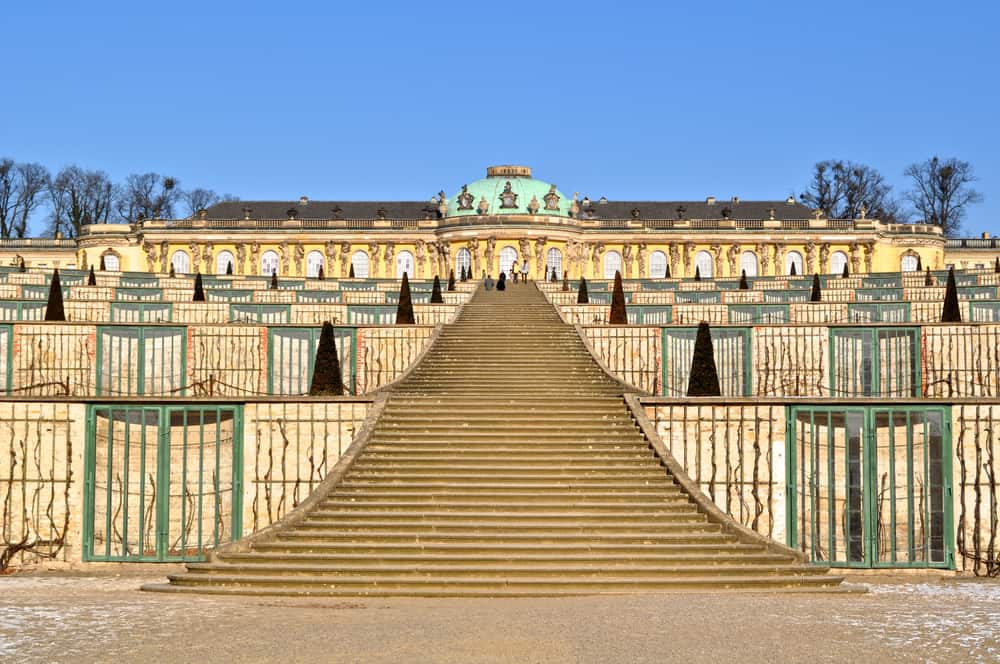 How do I visit Sanssouci?
The best way to get there is by train. The Potsdam Sanssouci Station is located just a short walk from the palace.
If you are coming from Berlin, you can take the S-Bahn train S7. The journey takes about 45 minutes.
Sanssouci Palace is also accessible by bus. The 695 bus goes from Alexanderplatz in Berlin to Sanssouci Palace. The journey takes around an hour.
You can also take a boat from Berlin to Potsdam. The boats depart from the pier at Schlossplatz in Berlin and take about two hours to reach Sanssouci Palace. Several tour companies operate boats between Berlin and Potsdam, so be sure to check schedules and prices in advance.
Other attractions nearby the Sanssouci Palace
In addition to the Sanssouci Palace, there are some other tourist attractions nearby, including the City Palace and the New Palace. Potsdam is in general a beautiful city with a lot to offer visitors.