If you're looking for a beautiful park to relax in or take a walk, look no further than Humboldthain Park in the Wedding district of Berlin. This scenic park offers stunning views of the German capital and is also a great spot for picnics and walks.
The park is a great example of Berlin's rich history and its commitment to revitalizing its parks and public spaces.
The history of Humboldthain Park
Humboldthain Park is one of the oldest parks in Berlin – founded in 1869. The park was originally named Hufnagelpark, and renamed Humboldthain Park in 1932.
During World War II, the park was used as an anti-aircraft battery by the German military. After the war, the park fell into disrepair and was eventually abandoned.
In recent years, Humboldthain Park has undergone a major renovation project and has once again become a popular spot for locals and tourists alike.
The Humboldthain Park today
Humboldthain Park is a popular and very scenic spot for picnics and walks. It is situated on a hill, which offers stunning views of the city below.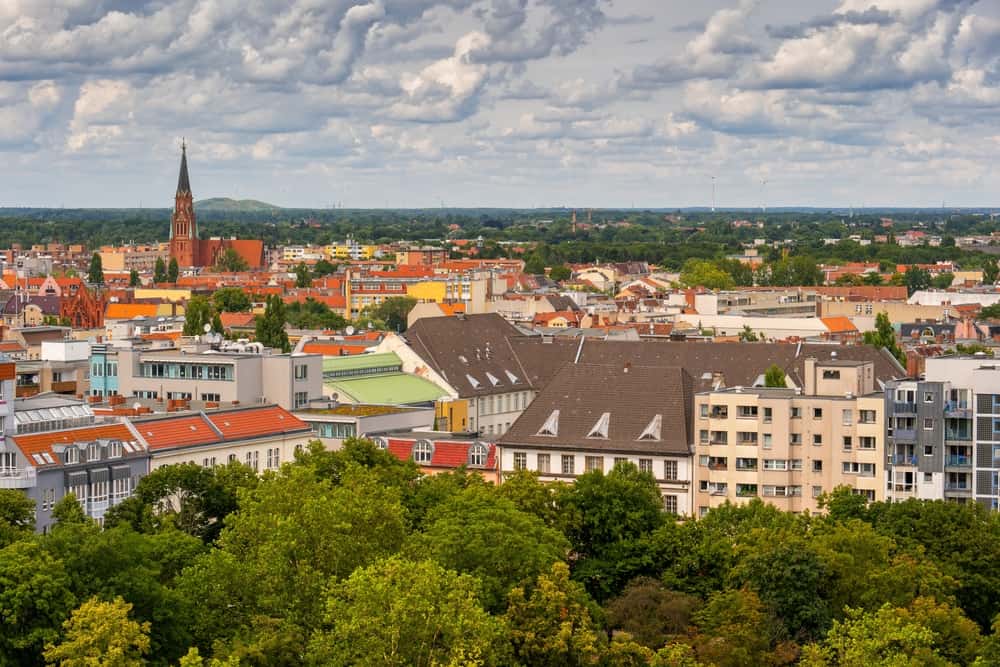 The park has a playground, a soccer field, a large pond, biking trails, a cafe, and a basketball court.
You will also find a path that leads to the top of the Flak Tower, where there is a viewing platform that offers views of Berlin.
How to get to Humboldthain Park
The park is easily accessible by public transportation, and there are several ways to get there.
By train, the park can be reached via the S-Bahn (lines S1, S2, or S25) or the U-Bahn (line U6). The park is also served by many bus lines, including the M13, M27, and M41.
If you're coming from the city center, it's also easy to walk to the park; it's about a 20-minute walk from Alexanderplatz.
Tourist attractions nearby Humboldthain Park
However, Humboldthain Park is just one of many tourist attractions in the area. If you're looking for more to do, you can also visit the Berlin Zoo, the Berlin Botanical Garden, or the Berlin Wall Memorial.
There's something for everyone in this part of Berlin, so be sure to add Humboldthain Park to your itinerary.