The Neues Palais is a historic palace located in Potsdam – about 45 minutes outside of Berlin.
A brief history of the Neues Palais
The Neues Palais was built between 1763 and 1769 as a summer residence for Frederick the Great, King of Prussia.
The architecture of the Neues Palais
The palace is an example of Rococo architecture. It is considered one of the most important buildings in Germany. Neues Palais was badly damaged during World War II. Later on it was rebuilt and reopened to the public in 2001.
Exploring the Neues Palais
Today, the palace is one of Berlins most popular tourist attractions, with over 500,000 visitors each year.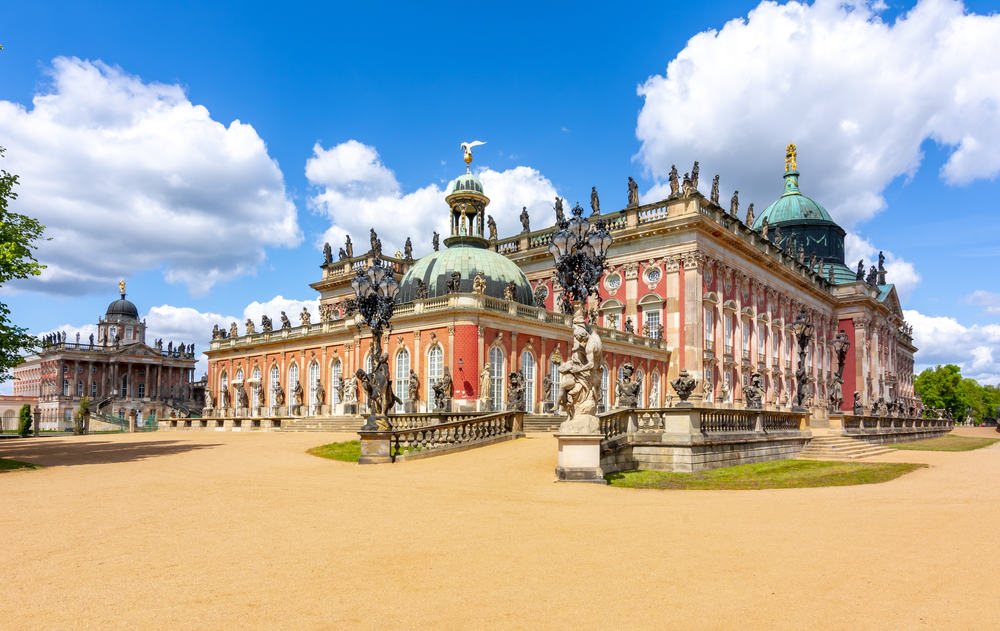 The palace is notable for its extensive grounds, which include a historic horse-drawn carriage museum and a spectacular rose garden. Visitors can also explore an array of Neoclassical sculptures, and a museum with collections of art and furniture providing insight into the lives of the 18th-century German aristocracy.
The opulent state rooms of the palace feature lavish furnishings and works of art, while the stunning gardens are perfect for a peaceful stroll. Interested in history or simply want to admire some beautiful architecture? the Neues Palais is well worth a visit.
In addition to being a popular tourist destination, the Neues Palais also houses some important cultural institutions, such as the Berlin State Opera and the Berlin Philharmonic Orchestra. As such, it plays an important role in the cultural life of the city.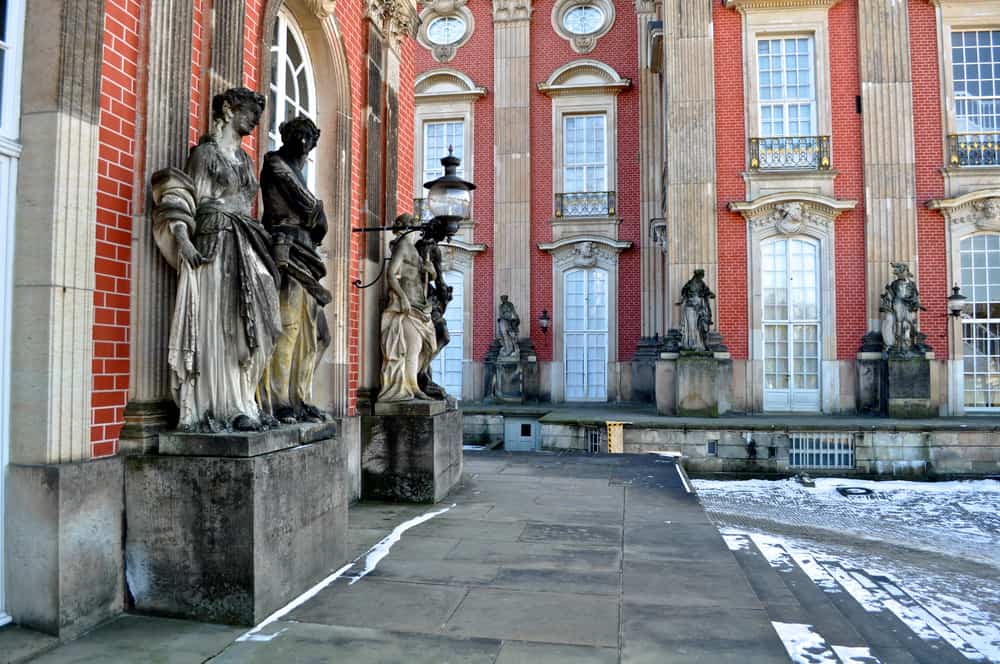 How to get to Neues Palais
The palace is located in Potsdam, about 45 minutes outside of Berlin.
To get there, you can take the S-Bahn (train) from Berlin to Potsdam Hauptbahnhof, and then it's a 15-minute walk to Neues Palais. Or, you can take a bus from Berlin Zoo Station – several different lines go to Potsdam. Once you're in Potsdam, it's a 5-10 minute walk to the palace.