The Olympic Stadium in Berlin (or Olympiastadion Berlin) is a popular tourist destination. Built for the 1936 Summer Olympics, it is now a landmark of Berlin and a must-see for any visitor.
The stadium offers tours that take you inside the Olympic Village, onto the field, and even up to the rooftop for a panoramic view of the city. You can also learn about the history of the stadium and see some of the original 1936 Olympic equipment.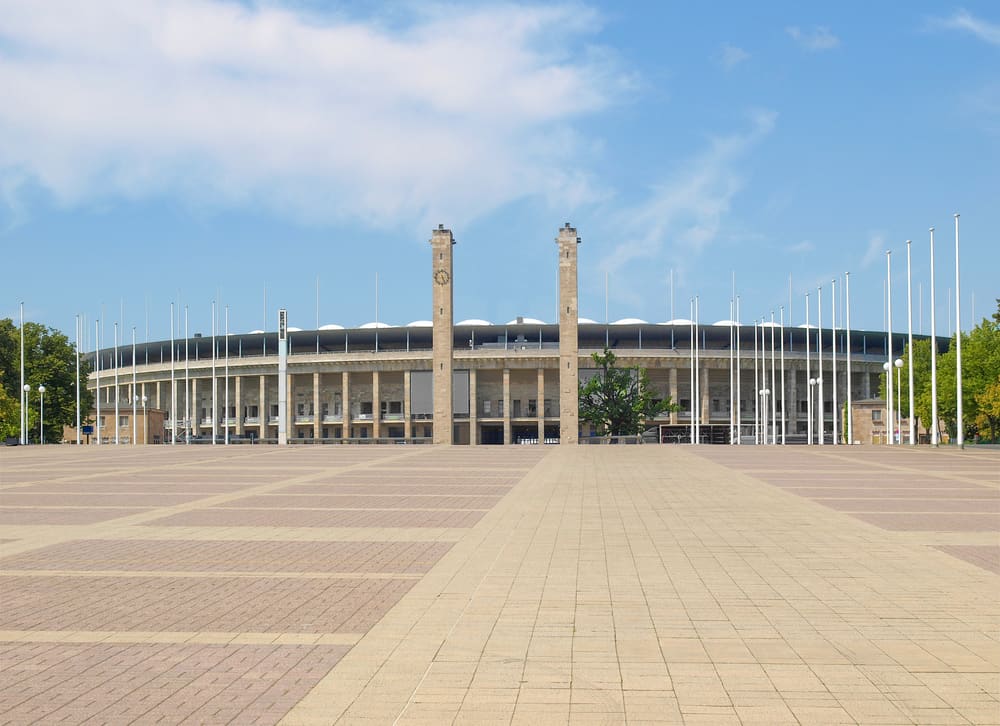 The Olympiastadion is a great place to visit for anyone interested in sports or history.
The history of the Olympic Stadium in Berlin
When the stadium was built, it was hailed as a masterpiece of architecture. The Nazis spared no expense in creating a structure that would both impress and intimidate visitors.
The stadium was designed by architect Werner March, and its massive scale was intended to reflect the power of the Third Reich. The exterior was adorned with reliefs of Nazi symbols, and the interior could seat over 100,000 spectators.
After the Olympics in 1936, the stadium continued to be used for sporting events and political rallies. It was also the site of several historic moments, including Jesse Owens' victory in the 100-meter dash and Adolf Hitler's infamous speech declaring war on the United States.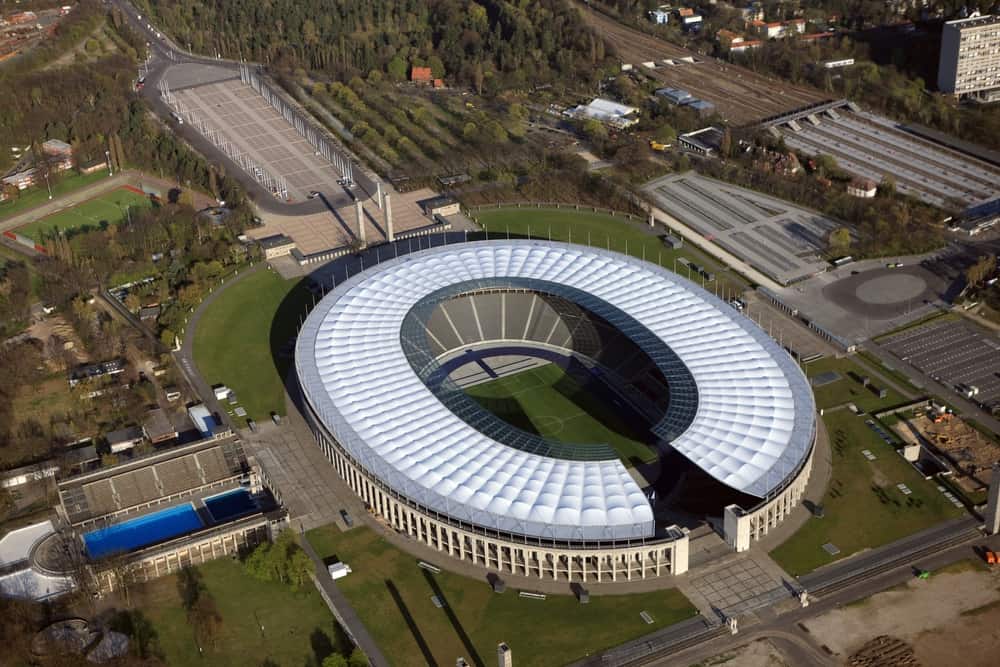 Today, the Olympic Stadium in Berlin is once again a world-class venue, hosting major sporting events and concerts. However, its dark history ensures that it will always be remembered as one of the most significant sites of Nazi Germany.
Activities at the stadium
The stadium is home to the Hertha BSC football team. It is also used for other sporting events, such as athletics and American football, as well as concerts and other events.
The visitor centre
The visitor centre is located in the heart of the Olympic Park.
The centerpiece of the visitor centre is a replica of the Olympic cauldron, which was used to light the Olympic flame during the 1936 Summer Olympics in Berlin. Visitors can also view a film about the history of the Olympics and learn about the athletes who have competed in previous Games.
With its fascinating exhibits and behind-the-scenes look at the Olympics, the Olympiastadion Berlin Visitor Center is an ideal destination for any fan of the Games.
Information for schools
The Olympic Stadium in Berlin offers a variety of educational programs for school groups. These programs focus on the history of the stadium and the Olympic Games, as well as the architecture and engineering of the facility.
In addition, the stadium offers tours that highlight the different areas of the facility, such as the athletes' village, the track, and the field. In general, the stadium is a unique and inspiring place that provides students with an opportunity to learn about sports, history, and engineering.