Cap Corse is the northern tip of Corsica, and looks like a finger pointing toward the rest of France. This 25-mile-long peninsula is studded with beaches, quaint and ancient fishing ports, deep gorges, canyons, and sweet-scented forests.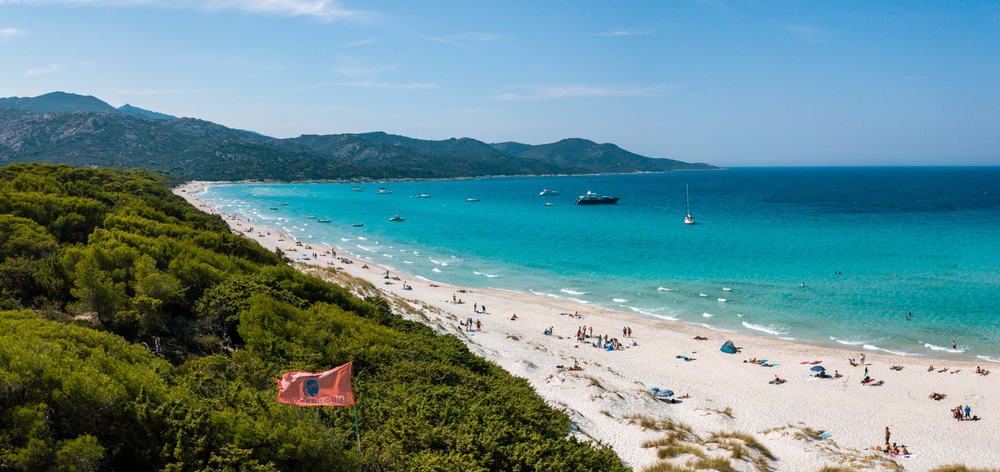 In short, Cap Corse offers everything Corsica offers, in microcosm. If you want to know the real Corsica, this is the ideal vacation for you.
As in most of Corsica, the vegetation on Cap Corse is luxuriant. The maquis, a scrubby underbrush, scents the air and wafts out to sea, giving Corsica its ancient nickname "the scented isle."
Holm and cork oak hold sway over the lowest elevations, while chestnut and laricio pines dominate the peaks. A fifth of the island is covered by forests, and beneath all the lower elevations you'll find the maquis.
The colors of the cap are vivid. The blue sea, dark green pines, ochre towers left by the Genoese, and red creeks. Corsica is a delight for every sense.
The history of Corsica
Corsica has been settled for 10,000 years, carved megaliths at Filitosa and standing stones and dolments in Cauria prove. For much of that time, there have been fishing villages throughout Cap Corse. And Cap Corse also shares Corsica's history of invasion, first by Greeks and Romans, then Goths and Saracens, followed by Italian rule. It's no wonder that one of the greatest military leaders ever, Napoleon, sprang from these grounds.
You'll see evidence of Corsica's bloody past along the shore of Cap Corse. Like the rest of the island, the beaches here are dotted with ancient citadels and fortifications, some of them still in use as port buildings or museums, others fallen into disrepair. Medieval villages cling to the face of the mountain, where historically people could flee in times of strife.
Cap Corse is close to the Balagne, a region of fertile hills and vineyards where you can sample some of the excellent wines produced on this island. And in this region, villages host the International Festivoce in July. It is a voice and chant festival.
These summer days are hot and lazy, and you'll smell the ocean mixed in with the maquis.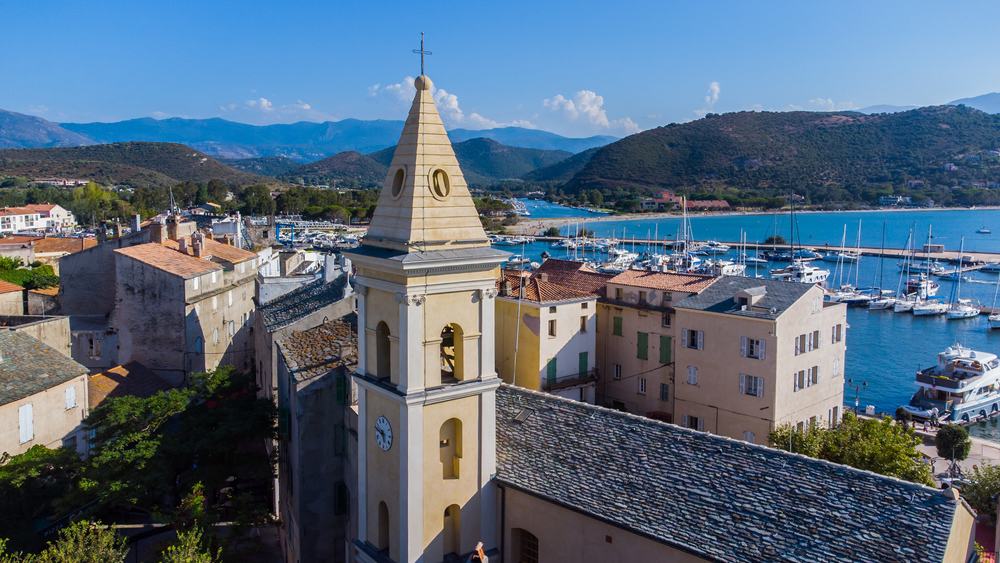 The main cities on Cap Corse are Saint Florent and Bastia, which rest at either side of where the neck of the peninsula joins the mainland. You can drive along the corniche on the west coast, enjoying the challenging hairpin bends and the view of the precipitious cliffs below and above you. You'll go through the lovely little villages of Nonza, Canari, Pino, Centuri-Port, and Rogliano.
Where to stay
If you choose to stay somewhere in Cap Corse, your best bet is probably to look for a privately-rented apartment, cottage, or villa through a travel agency or a real estate management company. There are few inns or hotels until you get as far south as Bastia.
Map of Cap Corse in France
Interesting places to visit in Corsica