Giverny is a small town or village located at about 65 miles from Paris, in the Normandy region of France. Although there are other transportation methods available, the easiest way to access this area is by train, an hour from Paris and about 10 minutes from Vernon.
There are several train combinations which would take travelers from many different points to Vernon, and once they reach that spot, they just need to take a local bus or a taxi from it to Giverny.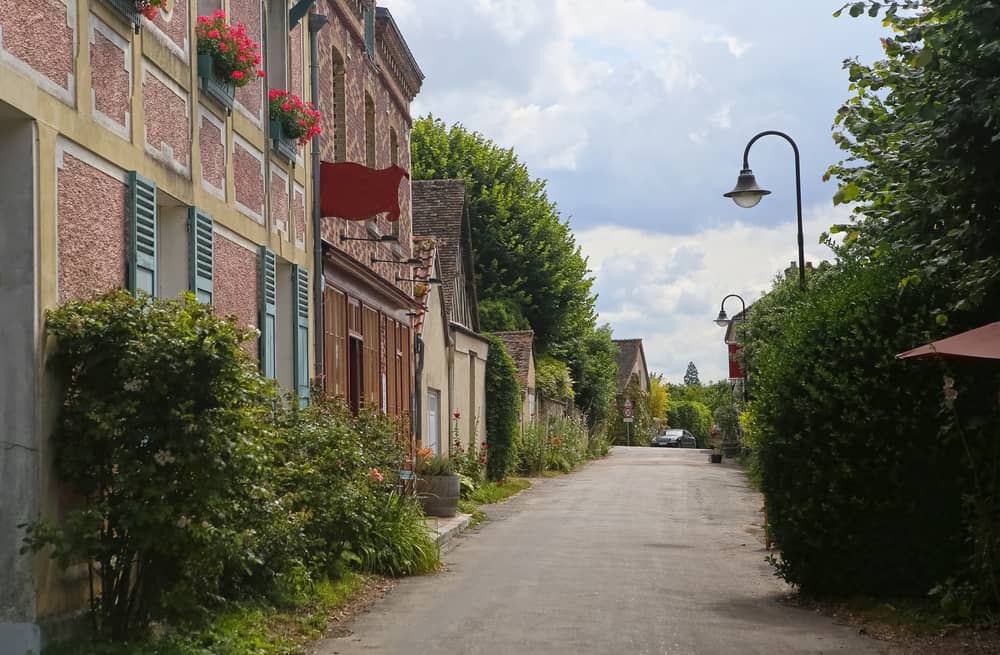 Home town of Claude Monet
This village is very famous by having been the home town of Claude Monet, the famous French impressionist. Claude Monet was one of the most famous painters of France from all times, and his paintings are among the most valued ones at every spot of the world since its talent is recognized everywhere.
Many of Monet's paintings, such as those showing the Japanese bridges or the water lily pond, were inspired on his own gardens. These gardens, in Giverny, can be visited by tourists and are the main attraction of the area. Tourists must count on some spare hours to visit these gardens due to their size and beauty which can not one enjoyed by observing them in a hurry.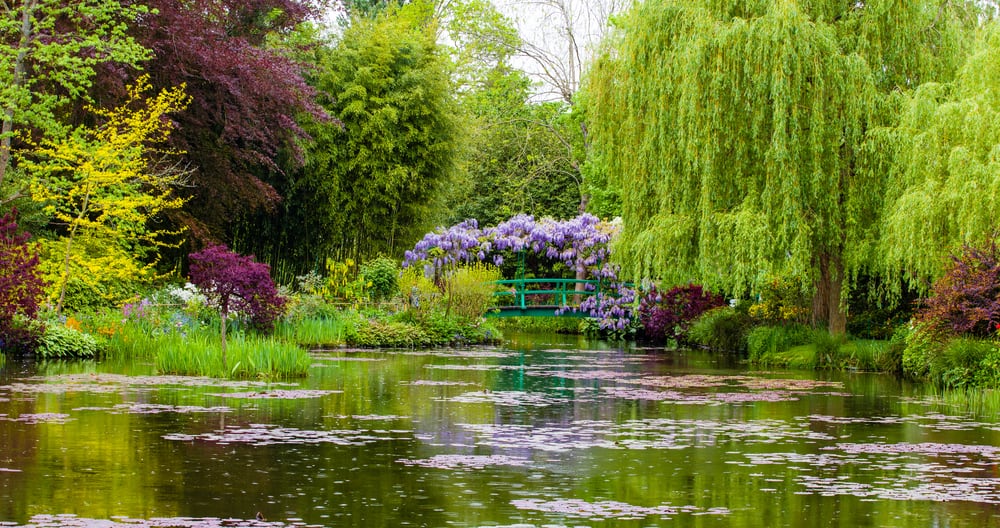 When to visit Giverny
The ideal time for visiting Giverny and Monet gardens is during week days between April and June or between September and October. The gardens are open from April to October, usually from Tuesday to Sunday, but during summer time and during weekend days it receives a great amount of visitors and, due to that, it is recommendable to avoid visiting the area such days.
What else to discover in Giverny
Besides visiting Monet gardens, it is also recommendable to walk around the town and observe its landscapes. This France spot is very charming and offers an appearance very attractive for visitors to observe.
Besides its appearance, there are some cafés and restaurants offering typical local meals which are worth while counting on some spare time for trying them. This way, and although this village is of a small size, it is very advisable to visit it in a relaxed mood and without having to leave it at any specific time, since visitors would miss a lot of the experience of meeting it by doing so in a hurry.
Map of Giverny in France
Interesting places near Paris