Poitiers is a small but important town located towards western France, on the River Clain within the region of Charentes. This town is declared to be a commune as well as it is the prefecture or capital of the French department of Vienne, and is very attractive for all those visitors who enjoy meeting places rich in history and interesting past events.
The foundation
The origins of the foundation of Poitiers as a town can be found a while before the époque of the Romans. During this époque, the region of Poitiers was populated by the tribe of the Pictones. This tribe took the first steps into creating a town within the area, providing the first bricks into what nowadays we know as a city.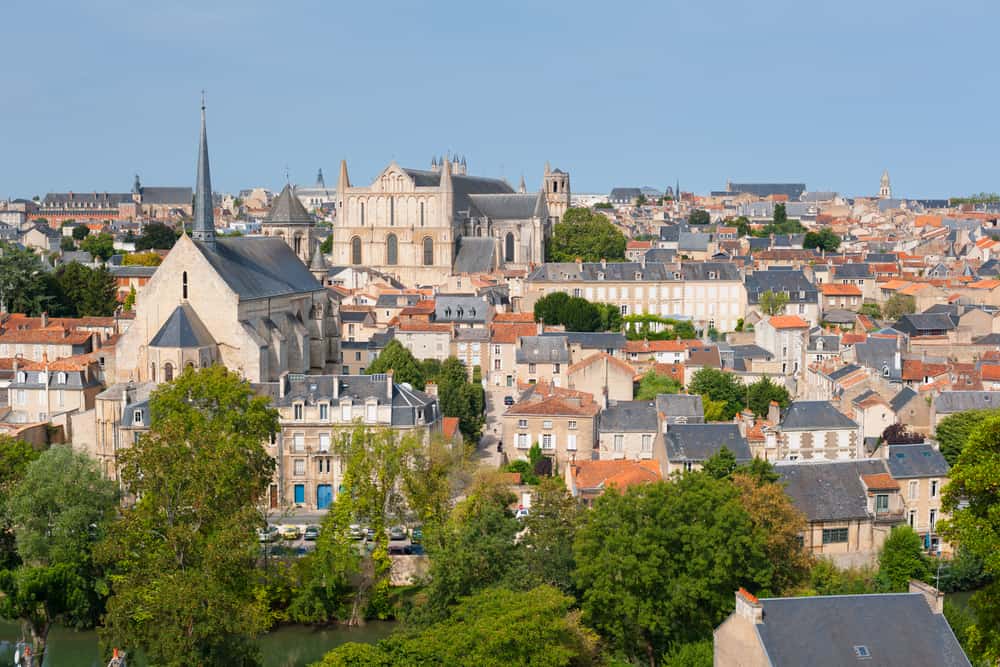 The Battle of Poitiers
The town is widely known after the Battle of Poitiers. The battle was a very important fight which took place in this town during the Hundred Years War, in September of 1356. This battle involved a struggle between France and England, giving England one of three subsequent victories in that war.
Besides the battle from 1356, the fight of the year 732 between the Christians and the Muslims, another important fight, also happened within this town. This other fight is also known as the Battle of Poitiers or the Battle of Tours, and defined a situation by which Islamic forces stopped advancing into Spain.
The University
Towards the year 1432, one of the most interesting and attractive constructions of the town of Poitiers was built under the orders of King Charles VII. This construction was the University of Poitiers, were many famous people received their education as time passed by.
Due to this interesting past, the town is one of the most visited ones of the region. It is full of attractive spots and buildings as well as offers several museums and history related places for tourists to meet and learn about the past of the town and its surroundings.
Those visitors who like meeting places which have a strong bond with the past and important events shouldn't miss visiting this place while being in this region of France.
Map of Poitiers in France
Interesting places to visit in Poitou-Charentes