The Tuileries Quarter area is famous by the Jardin des Tuileries or the Touileries Gardens where many attractions and entertainment related activities can be enjoyed by visitors of all ages. Children as well as adults always find something interesting and fun to do at the Jardin des Tuileries and the Tuileries Quarter area.
The history of the Tuileries Quarter
The first designer of The Tuileries Palace was André Le Notre during the 1660's but the original building didn't receive much attention until later. Le Notre was the gardener of King Louis 14th, and was in whom the king mostly trusted for any building interior or exterior design. This way, Le Notre was the designer of other famous places, such as for example, the Versailles Park.
During the 1790's, Napoleon made the Tuileries Palace his home, and this caused the building to receive new decorations and much more attention than it had received to the moment. During the time when Napoleon inhabited the Touileries Palace, the most famous architects and designers of those times, such as Fontaine and Percier, started working on it and re designing it. This way, during this époque, the Palace received a Neoclassical Empire style which gave it a very unique appearance.
The Tuileries Garden
The Tuileries Garden started being born while Catherine de Medici inhabited the area and came up with the ideal for it. The Tuileries Garden is located on the banks of the River Seine, and is near other very attractive spots such as the Place de la Concorde, the Rue de Rivoli and the Louvre.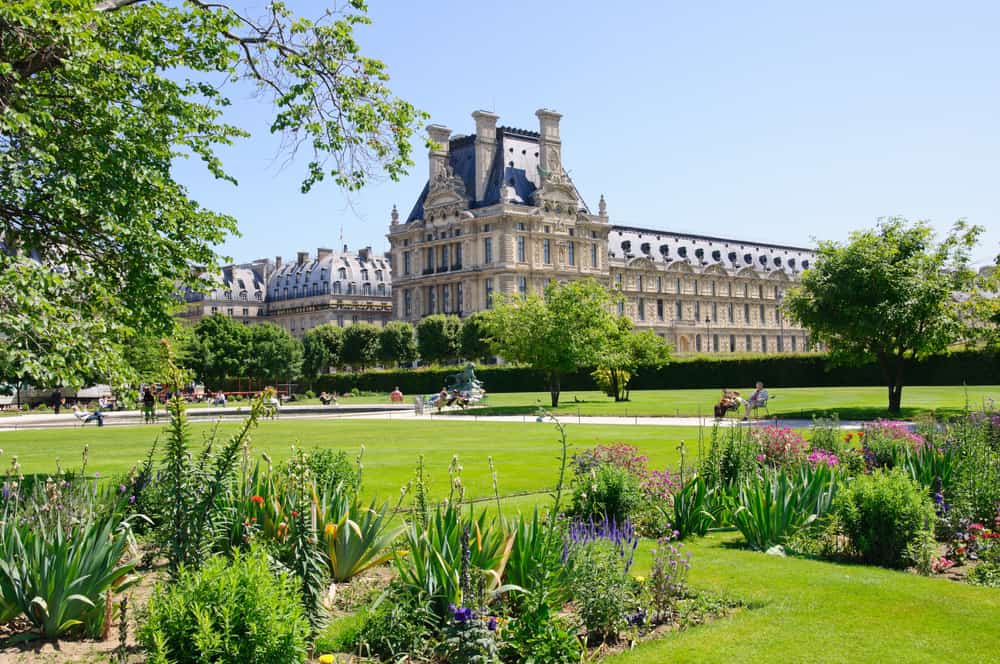 This Garden is not only very interesting due to its great historical value but also due to its beauty. Besides this, Tuileries Garden is also famous due to its great extension, since it is more than 2500 acres of land.
The Jardin des Tuileries contains several antique statues and basins, such as for example, the Maillol woman. This garden had received a few changes during the last years but it still contains its main historic and most characteristic elements. It is also very famous for the view visitors can have of other important spots such as the Arc do Triumphe and the Louvre from it.
Interesting places to visit in Paris