The Champs-Élysées is one of the most famous areas of not only France but Europe and the entire world as well. This area can be visited through the Champs-Élysées Avenue, which goes from the Arc of Triumph to the Place de la Concorde.
This is one of the main spots which tourists who visit Paris could not miss, due not only to its beauty but also to its historic past.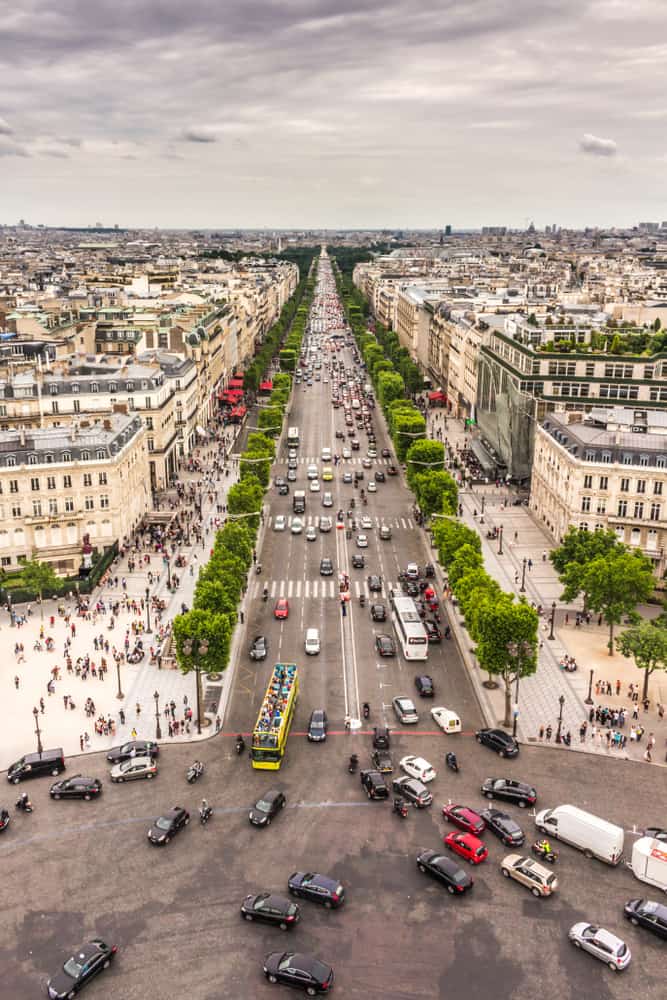 Activities
The area contains several theaters, shops, cafes, restaurants and cinemas at its sides towards the western area, and the Jardins des Champs-Élysées towards the area of the Place de la Concorde. This way, there is a wide range of different activities available to those visitors who might walk from one end of this avenue to the other, so many that they might need more than one day to fully explore them.
The Jardins des Champs-Élysées
The Jardins des Champs-Élysées is a very beautiful place to visit, especially for those visitors who enjoy nature. This place contains amazing gardens, highly cared and carefully arranged combined with fountains, and providing an overall image of a healthy and cared open space.
The Champs-Élysées Avenue
The Champs-Élysées Avenue is the first choice for any important celebration in Paris. During celebrations such as New Year's Eve, this area receives an amazing amount of people who congregate at it. Also, national events such as the commemoration of historical events are held on the Champs-Élysées Avenue and the surrounding area.
The avenue became such in the 1600's after the Medicis decided to create a path surrounded by trees in the area. Before that, this area consisted on fields and gardens, and it was not until much later that it did take the form of avenue which nowadays has.
A redesign in 1994
In 1994, the area was redesigned and had a few changes which made it have a slightly different appearance. Among the main changes visitors could observe, there is the addition of more trees and the creation of pedestrian zones at the side lanes, very convenient for tourists who wish to observe the area while walking.
Street View of the Champs-Élysées in Paris
Interesting places to visit in Paris