Cannes is renowned for its springtime film festival at the Palais des Festivals. But there's more than that to this town. It's southwest of Nice and was probably named for the canes of its once-reedy shore.
Somewhere in prehistory, it was settled by Ligurian tribesmen, and later conquered in turn by Phocaeans, Celts, and Romans. In the 4th century AD it fell under the protection of the monks of Lerins, who built fortifications under the Pointe du Chevalier to help protect the city from Muslim pirates.
When Napoleon first returned from his exile at Elba, he encamped his army in the dunes near the town. And the original Man in the Iron Mask was imprisoned nearby on the island of Sainte-Marguerite.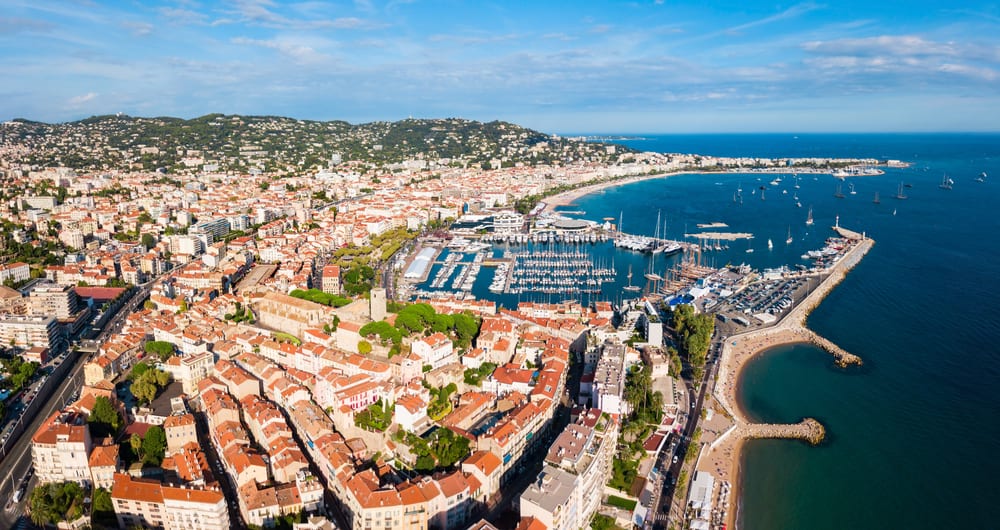 Lord Brougham, prevented from entering Nice in 1834 because his sick daughter was quarantined, stopped at the fishing village of Cannes and was enchanted. He later built a villa here and returned every winter, beginning the resort reputation that Cannes eventually attained. Even today, Cannes is a wonderful place to pass the winter.
Cannes lies on the crescent of the Gulf of Napoule. Backed against a line of wooded hills. The Promenade de la Croisette, beginning with the Palais des Festivals and lined with palms, follows the sandy beach and is lined with luxury hotels.
Yachts and transatlantic liners can be found in the harbor, and there are a number of casinos. It's as much fun to watch the people of Cannes, the poseurs and the aristocrats, as it is to experience its nightlife.
Things to do in Cannes
Before the Cannes Film Festival was well-known, sunbathers from all across Europe came here to bake in the sun-drenched sands of Cannes's beaches. Beaches are private here, and each is marked with a number from one to four – denoting both its desirability and its price.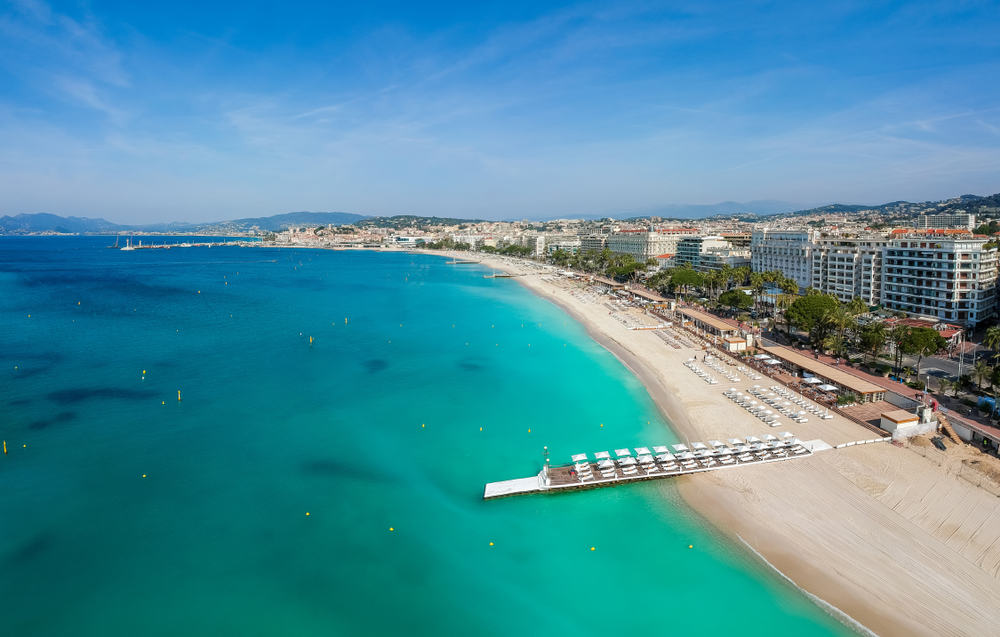 You can rent a sailboat from several places including Camper & Nicholson's or the Yacht Club de Cannes. Windsurfing, parasailing, and waterskiing are also available.
Though most people come here for glamour, beaches, and shopping, you'll also find some interesting history. At the highest point in Cannes, you'll find the old chateau. Today it houses the Musee de la Castre, and the Tour du Suquet, where soldiers and citizens once watched out over the sea for Saracen invaders and pirates.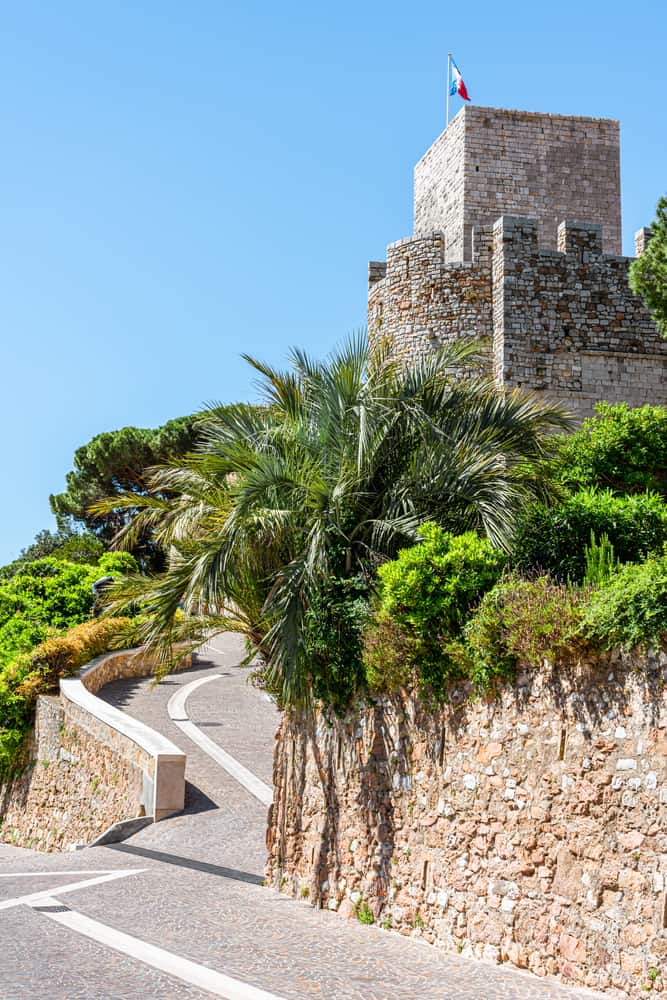 Shopping
Cannes is known for its international market for flowers, especially mimosa. The monks who continue to inhabit Saint-Honorat on one of the Iles de Lerins make a Chartreuse-like liqueur called Lerina.
Map of Cannes in France
Interesting places to visit in Côte d'Azur (the French Riviera)