Antibes is across the Baie des Anges from Nice, and is the perfect place to sail over to for lying on pristine white sand beaches. Long ago, it was a Greek trading post called Antipolis, settled by Pocaeans from Marseille. Later, it became a Roman town, and then a fief of the Grimaldi family for over two hundred years.
Today, Chateau Grimaldi is a museum featuring Picasso's works, and the nearby Bastion St-Andre holds the Musee Archeologique. Nearby Juan-les-Pins has as much nightlife as you can handle, and the luxury resort Cap d'Antibes is also nearby.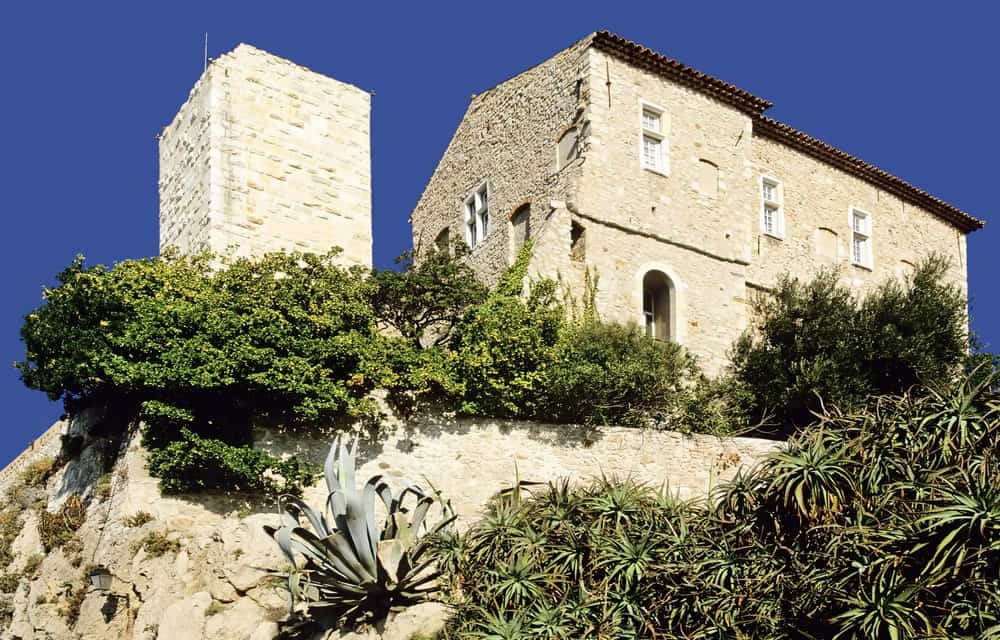 But more than anything, Antibes is a city of flowers. Besides tourism, the most important single segment of Antibes's economy is the production of flowers.
What to do in Antibes
Antibes is known for its beautiful white sand beaches that catch the summer sunlight perfectly. You can walk through the blue waves as they lap up onshore, and sunbathe when you tire of the water, if you're in the mood for a relaxing vacation.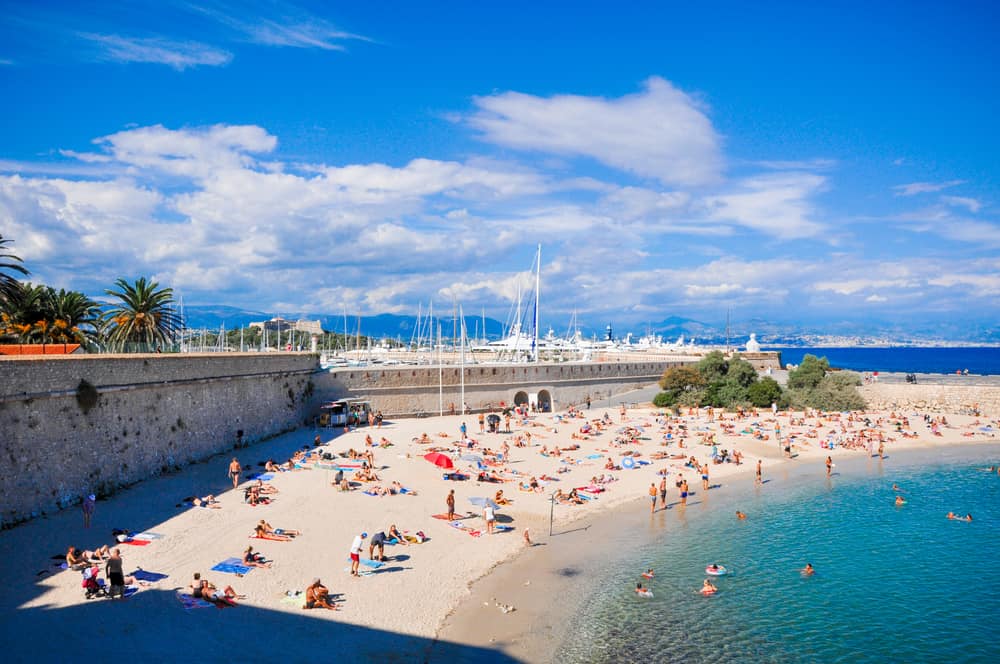 Or you can take a walk through town. Antibes is rich in museums for art and history, and the best is probably the Picasso collection housed in the Chateau Grimaldi, situated on the highest point in Antibes on an old Roman foundation.
In 1946, the curator of the chateau offered the use of its vast chambers to Picasso, and the painter gladly accepted. The result is a wild blend of paintings, ceramics, and sea-inspired lithographs by the master, vast paintings on wood, canvas, paper, and the walls of the chateau. All filled with figures from Greek mythology like nymphs, fauns, and centaurs; the celebrations on the walls is reminiscent of the nightlife just up the beach at Juan-les-Pins.
The Musee Archaeologique in the Bastion St-Andre, an old Vauban fortress, focuses on classical history, with amphorae and sculptures on display that have been collected from archaeological excavations on both land and sea. The many shipwrecks in the Antibes harbor have yielded up vast treasures.
Shopping
Shopping here is an absolute delight. Antibes is an old medieval town, filled with high stone ramparts, tile roofs, and mazelike old streets.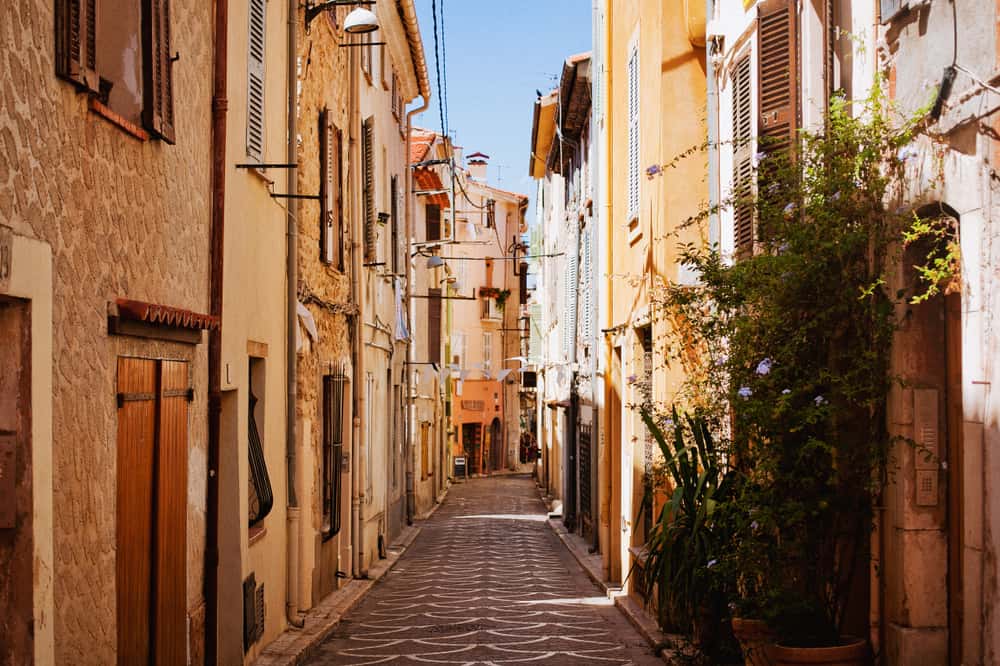 Visit the old part of town by passing through the Porte Marine, an arched gateway through the ancient walls of the town. If you follow Rue Aubernon, you'll find cours Massena, where you can buy lemons, olives, and handmade sausages, among other things.
On the way, look for little shops where you can buy fascinating and unique items that aren't souvenirish at all.
Where to stay and dine in Antibes
The perfect place to cap off your Antibes adventure is La Jarre, centered around an ancient fig tree in a pretty garden. It is located near the ramparts in the old part of town. It's open only for dinner, but the specialties are Provencal with international fusions: tabbouleh with mullet and black tapenade, or sweet-and-sour duck breast. It's pricey, but it's also unforgettable.
Nice places to stay overnight aren't difficult to find, and they won't break your budget.
Le Mas Djoliba, right between Antibes and Juan-les-Pins, is a quiet Provencal farmhouse with several rooms decorated in bright colors with views of the ocean or the garden of the house. Le Mas Djoliba is the ideal place to stay here several days for visiting both Juan and Antibes.
Other things to do
Antibes has an active nightlife, and bumps against the even more active Juan-les-Pins. If you're looking for the hot spot in Antibes, try La Siesta, a huge seven-dance-floor complex with bars, slot machines, roulette, beach dancing, and more.
Between Antibes and Juan-les-Pins, over 15 miles of coastline are available to be enjoyed, including sandy inlets and rocky escarpments. Every manner of water sport and beach entertainment is available here.
Map of Antibes in France
Interesting places to visit in Côte d'Azur (the French Riviera)