The hills behind the Cote d'Azur are the arriere-pays, or backcountry, and the section including Mougins was an inspiration for the French artists of the last two centuries. Picasso and Matisse, in particular, were fond of this area. With undulating fields of sweet-smelling lavender surrounding villages of golden stone, it's easy to see why artists have been drawn here.
Long ago, perpetual warfare tore apart this countryside, with barbarian invasions, bandits, and Saracen raids. Farmers tilled the field during the day, and hid in fortified villages in the evening.
Today, farms are terraced, and houses rise up on the hills in tiers.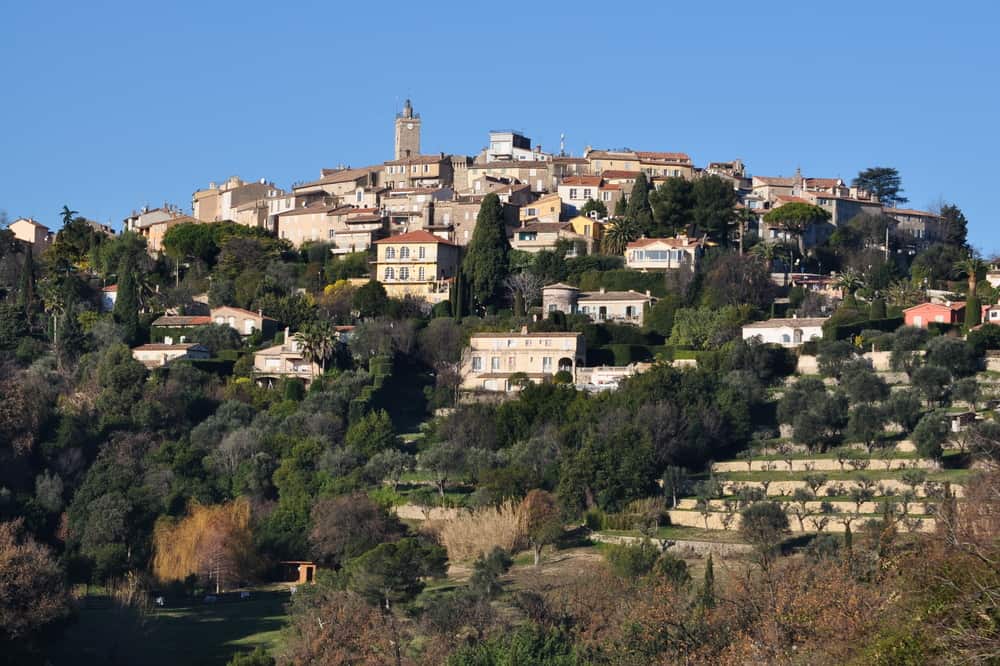 Picasso
Picasso was especially fond of Mougins. Convenient to Cannes and Nice, Mougins became Picasso's home in 1961, and artists from around the world visited him here. Though he died here in 1973, his spirit still lives in the area.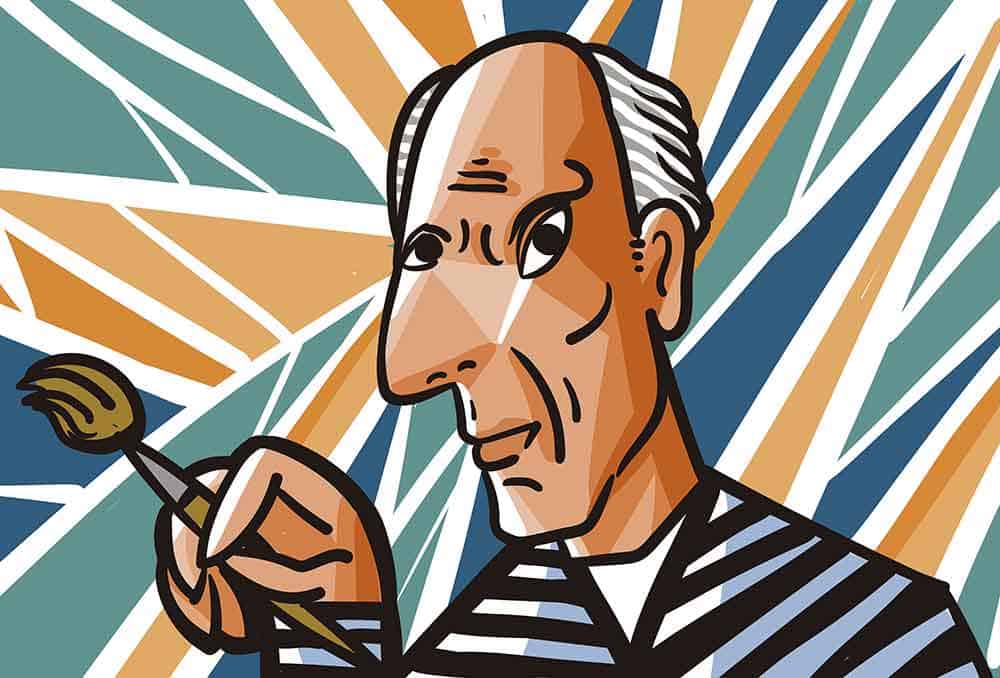 You can visit the farmhouse he chose as his own, but the beautiful countryside he looked out on has long been overtaken by modern construction as the area around Mougins is developed.
Notre-Dame-de-Vie
Notre-Dame-de-Vie is a 13th century hermitage, for the time that religious men were more in need of inspiration than artists. It was the monastic retreat of the Abbey of Lerins, and the ancient bell tower stands out near the arcaded chapel.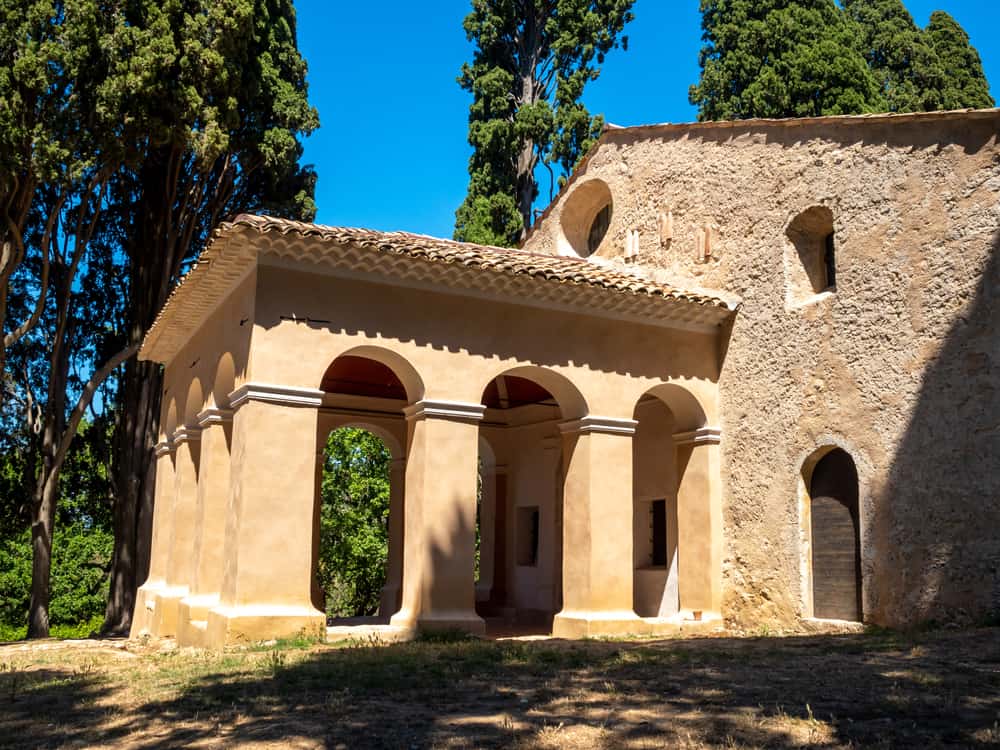 It is in easy reach of Picasso's home, and stands near a road lined with ancient cypress trees.
Where to eat and stay in Mougins
The premier restaurant in the Mougins area is the Moulin de Mougins. Located in a 16th century olive mill on a high hill, it was once the home of the Elizabeth Taylor AIDS benefit, held during the Cannes Film Festival.
Chef Serge Chollet directs the preparation of Mediterranean cuisine, with fresh fish and pale asparagus. The dining rooms are beautiful, but on nice days it's much nicer to dine outside under the awnings. Meals here can be pricey, but very good. You can stay here as well in one of the seven rooms and apartments available.
What to do in Mougins
Mougins has very nice walking paths, and the beautiful sunny weather of the rest of the south of France. But one of the best golf courses in the area, the Cannes Country Club, is very convenient to the town as well. At one point, kings and celebrities made this golf course their favorite. If you enjoy golf, there are several other good courses in the area as well.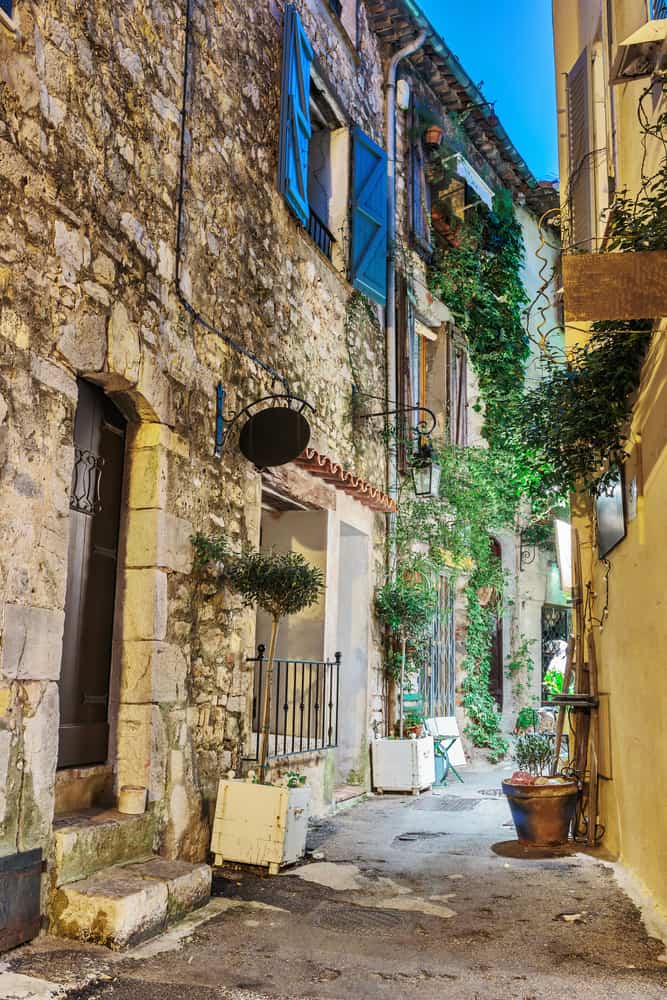 Walking down the streets lined with stone row houses, you'll see galleries and boutiques everywhere in Mougins. The stone-paved alleys are awash with the scent of bougainvillea and jasmine that grows in terracotta jars on the streets, and you can find exquisite souvenirs of your visit to the home of French impressionists on every corner.
Map of Mougins in France
Interesting places to visit in Côte d'Azur (the French Riviera)