Grasse is situated fairly high in the lower Alps in a natural amphitheatre, and is one of the best-smelling places in France. Why? It's the center of the French perfume industry. Rose, jasmine, and bitter orange blossom scent the air, and candied fruit and fine perfumes are sold at many small boutiques here. And in January and February, the slopes are a blaze of gold when the wild mimosa bloom.
Besides the perfect climate for flowers, Grasse perfumeries invented the process of adding alcohol to dilute oils, creating the eau de toilette and parfum varieties of scent from perfume oils. This particular invention would be sorely missed by most women (and many men) today.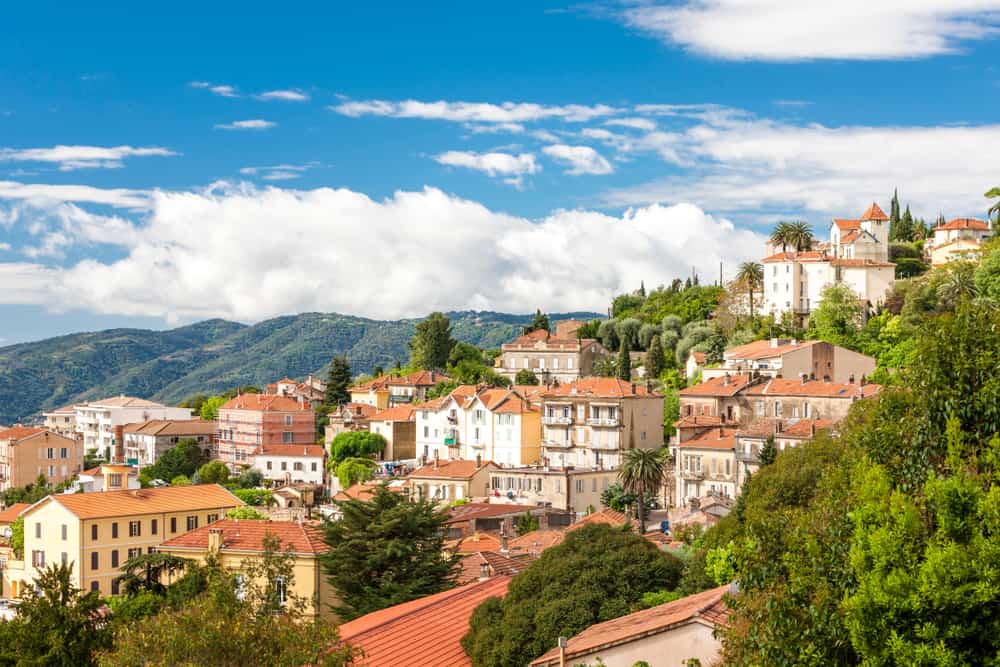 Grasse was a republic until 1227, when it was taken over by the count of Provence. The Fragonard Museum contains several paintings and drawings by Fragonard.
Grasse and perfumes
It takes 10,000 flowers to produce 2.2 pounds of jasmine petals, and nearly a ton of petals to distill 1.5 quarts of jasmine essence. When considering how difficult it is to get to the essence, you begins to understand why perfumes are so pricy. And one begins to understand as well why Grasse, with its hothouse climate nurturing millions of flowers in a gentle protected hollow of the mountain, has become the king of perfumes in a country known for perfume.
Though you can't visit the factories that blend Chanel, Dior, or Guerlain, you can visit the three show perfume factories Grasse has set up. These little perfume factories create simple perfume blends and demonstrate production techniques, and you can visit them for free.
Of course, you can also visit the rows upon rows of flowers in this lovely town for free as well. And not all flowers become perfume; Grasse is a center for the cut-flower industry, and many of the fruit blossoms are left on the trees and vines to mature into fruit, providing the basis of Grasse's candied fruit industry.
The Musee International de la Parfumerie
You can also check out the Musee International de la Parfumerie, which traces the 3000-year history of perfume making.
Other attractions of Grasse
You can always visit the Musee Fragonard, where you can see a small collection of drawings, engravings, and paintings by Jean-Honore de Fragonard and his son Alexandre-Evariste and grandson Theophile.
The Musee d'Art et d'Histoire de Provence, near the Fragonard perfumery, boasts a collection of faience earthenware as well as terra-cotta figurines, furniture, local paintings, and other attractions of local origin.
Vieille Ville
In Vieille Ville, or Old Town, in Grasse, you can easily lose yourself in labyrinthine streets and alleys, steep narrow streets lined with five and six story houses. And there is the view – Grasse is set near a cliff. At the edge of the cliff you'll also find the Cathedrale Ste-Marie, which boasts three Rubens and other paintings by French masters.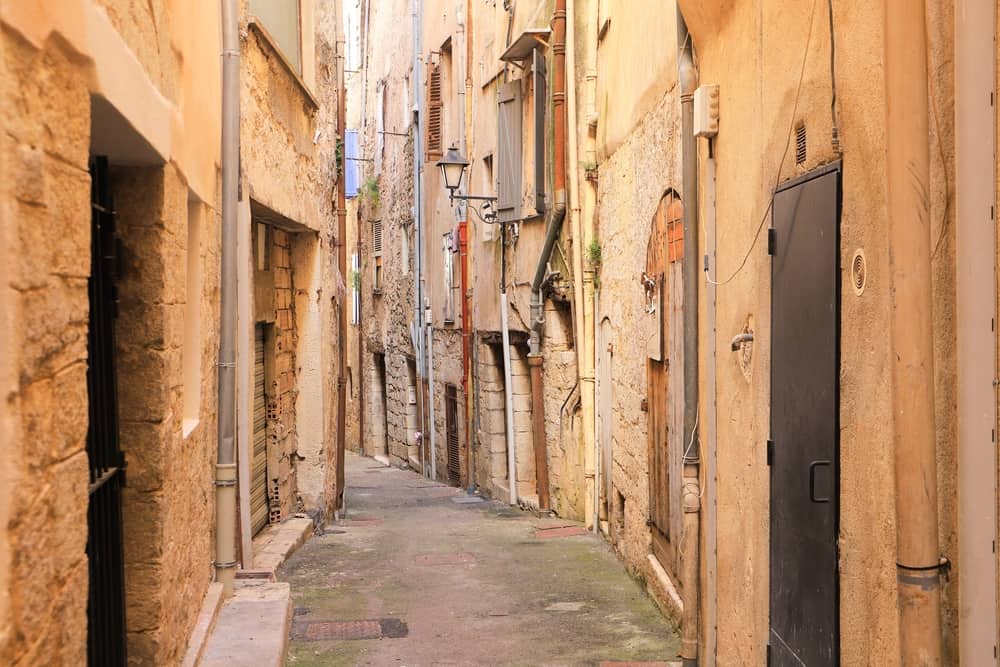 Dining and lodging in Grasse
The very best place to stay and eat in Grasse – and also the most expensive – is La Bastide St-Antoine. Once an 18th century estate that hosted notables like the Kennedys and the Rolling Stones.
Today, celebrated chef Jacques Chibois creates delightful and expensive French dishes for those who can afford them, and the hotel itself boasts a gigantic pool, shaded walkways, and the requisite myriad flowers of Grasse.
There are large campgrounds in the area, for those with somewhat less money to spend. In fact, throughout the Cote d'Azur, you can generally find campgrounds close by the places you want to visit.
Map of Grasse in France
Interesting places to visit in Côte d'Azur (the French Riviera)