Grenoble is a very interesting area located within the Alps, ideal for those who enjoy a beautiful winter environment and landscapes with snow. There are several interesting spots and buildings which visitors should explore while being in Grenoble and its surroundings.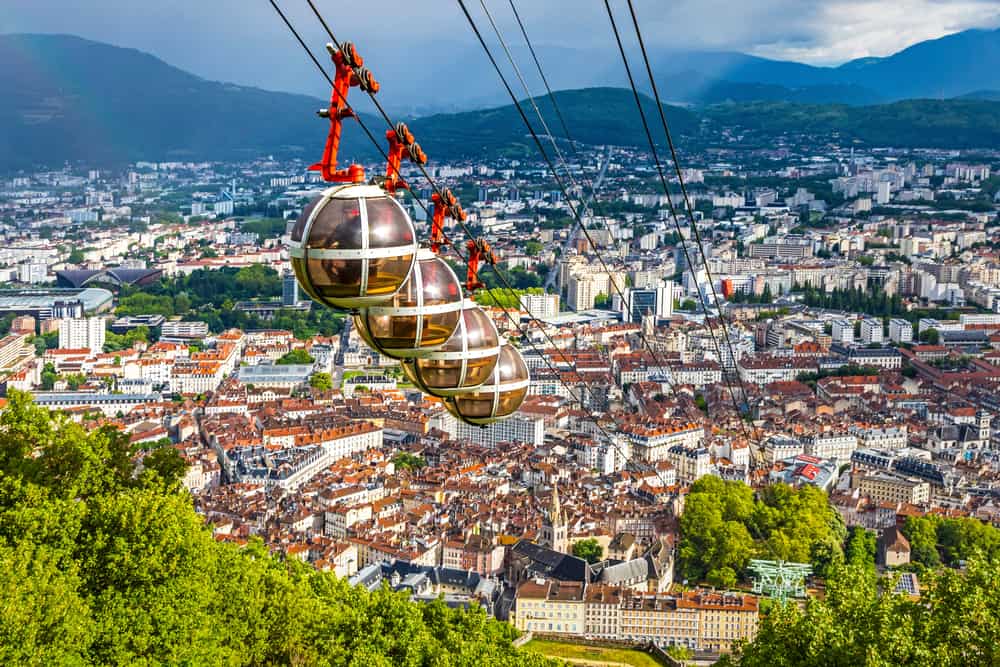 The Horloge Solaire in Grenoble
One interesting place to visit within the area of Grenoble is the Horloge Solaire. A building rich in historic facts. The Horloge Solaire, home of the Lycée Stendhal, was constructed during the 1670's, in the époque of Louis XIV.
The name Horloge Solaire is widely known due to the fresco which has a size of about 100 m2 within walls and ceiling. This fresco allows sun to reflect in a mirror in such a way that allows knowing the time of the day and even the month by just looking at it.
Visit La Bastille
Another spot located in Grenoble which tourists should not miss is La Bastille. La Bastille contains some ancient constructions located at the base of Chartreuse.
The Bastille contains the largest military fortifications from the XIX century in all France, and also has fortifications and elements dating from the Middle Ages as well.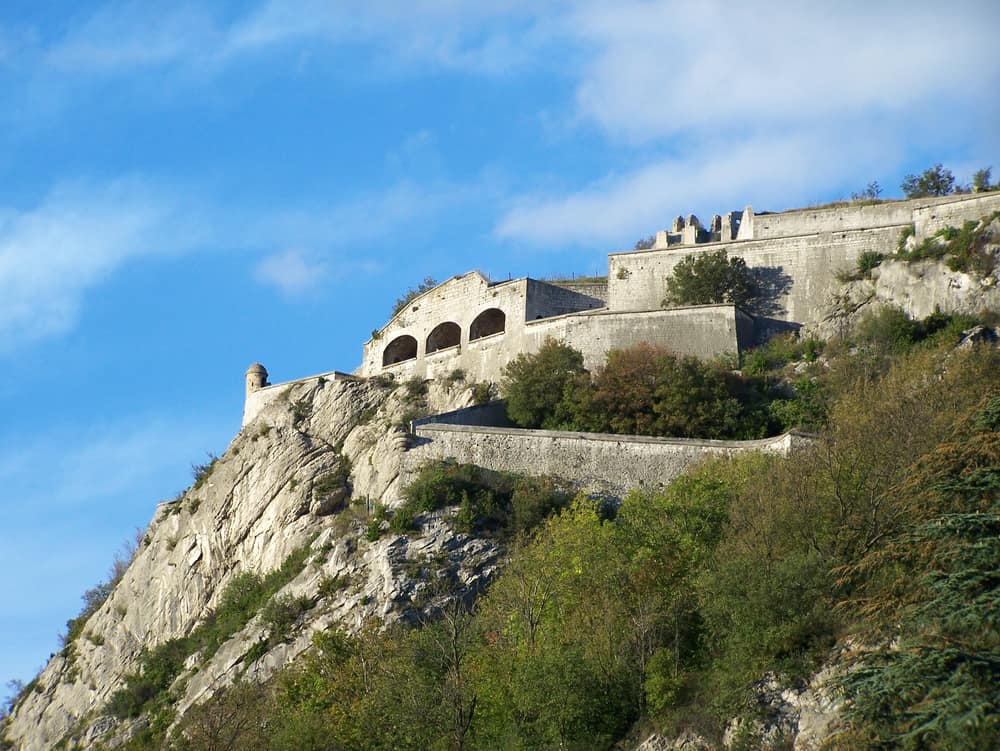 The area of La Bastille and the city were linked in 1934 by a cable car. This cable car was the first one in Europe and allows visitors to enjoy amazing sights and landscapes as well as reach interesting spots.
By using this cable car, tourists could reach to some main spots where they could go to a café or a restaurant and enjoy the landscapes while relaxing.
Other sights in or nearby Grenoble
Nearby Grenoble there also are several other appealing places. One of them is La Casamaures, an oriental palace located near the northern fortifications of Grenoble and which dates from 1855. This building is a great example of the oriental architectural style which had gained many adepts during the XIX century within the region.
The Palais Idéal du Facteur Cheval is another building which those who enjoy art work pieces and interesting architectural elements should make sure of visiting. This palace was built in the XIX century by Ferdinand Cheval, and shows a very particular and unique architectural style and ornaments.
Map of Grenoble in France
Interesting places in the French Alps