Dinan is a very peculiar town which shows several characteristics that differentiate it from others. One of these characteristics is the great walls which surround it, since they are the highest walls of the region.
Besides these walls, there are many aspects which turn Dinan into a very attractive city to meet and a must for those who are in the region.
Besides being characterized as the main fortress city of the region, Dinan also has other very interesting characteristics which turn it to be one of the most attractive destinations within the region of Brittany. Many of these characteristics can be discovered by learning about the history of the town.
Dinan – the town of the Dukes
Dinan has been famous by being the home town of the Dukes of Brittany, and this aspect has differentiated it from the surrounding towns during centuries. This way, most of the other towns of the region would always refer to Dinan as the town of the Dukes and recognize it by that aspect.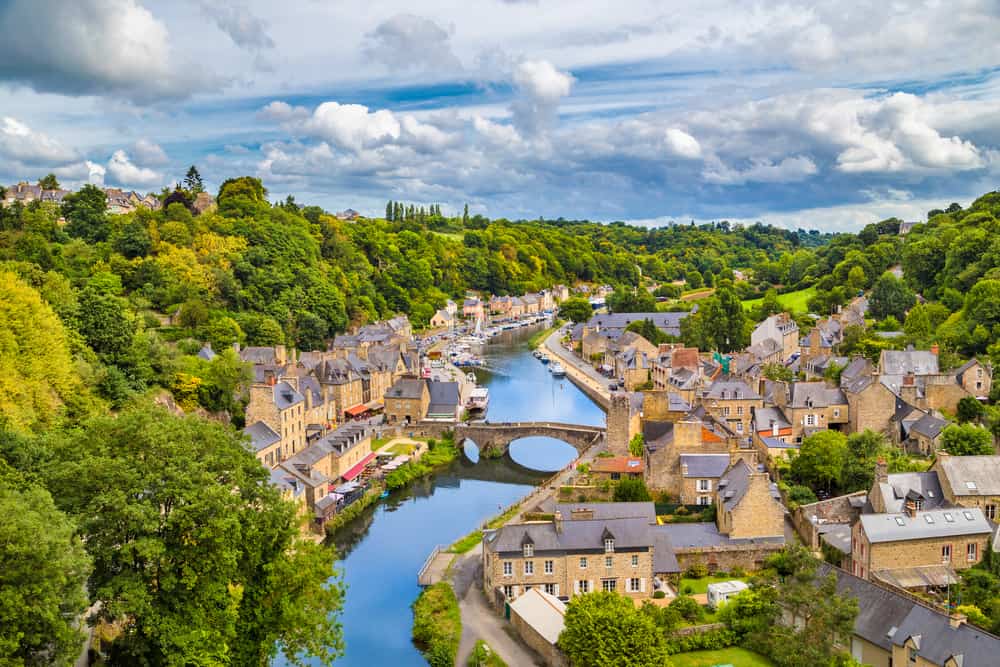 The Basilica Sauver
The Basilica Sauver is another particular element of the town. This basilica is a very remarkable construction which dates from the XII century and has a very beautiful architectural structure and appearance. Also, the St. Malo's Church, which was constructed during the XV century, is another great spot within this city and the entire region of Brittany.
The Castle of San Malo
The Castle of San Malo shows a variety of different architectural styles which turn it to be very interesting to observe. This mixture of styles is due to the fact that it was constructed during the XIII, the XIV and the XV centuries, causing it to acquire different architectural styles.
Today there is a museum functioning in the castle which allows visitors to learn about the past of Dinan as well as meet interesting parts of the castle's interior.
The port of Dinan
Another peculiar spot within Dinan which visitors should have in mind at the time of planning the places they wish to meet is the Port. Dinan's Port is located towards the foot of the Rance Valley and visitors can choose among several local boat tours which would take them through the River Rance to different places in the surroundings.
Map of Dinan in France
Interesting places to visit in Brittany