Morlaix is a French town world wide famous due to its important port, although it also has several other interesting characteristics. This port has been famous through the pass of time and, even several centuries ago it already had a great prestige and received an important amount of traffic in a daily basis.
Queen Annes House in Morlaix
Although its port is a great attraction, Morlaix also offers several other interesting spots to meet. One of these spots is Queen Annes House or Maison de la Reine Anne. The Maison de la Reine Anne is a building which dates from the early 1600s and, nowadays, is a museum worthwhile to be visited by those who enjoy historic objects as well as interesting architectural structures.
The Church of St. Melanie
Another interesting place to visit while being in Morlaix is the Church of St. Melanie. St. Melanie Church was built as a Benedictine abbey around the year 1150. Since the époque in which it was built, this church has lost some of its original features and gained some new ones, as well as even a bomb has caused its effects on it after what an important part had to be restored.
This way, due to all this, this church has turned to be a very peculiar construction in which many different historical moments can be noticed.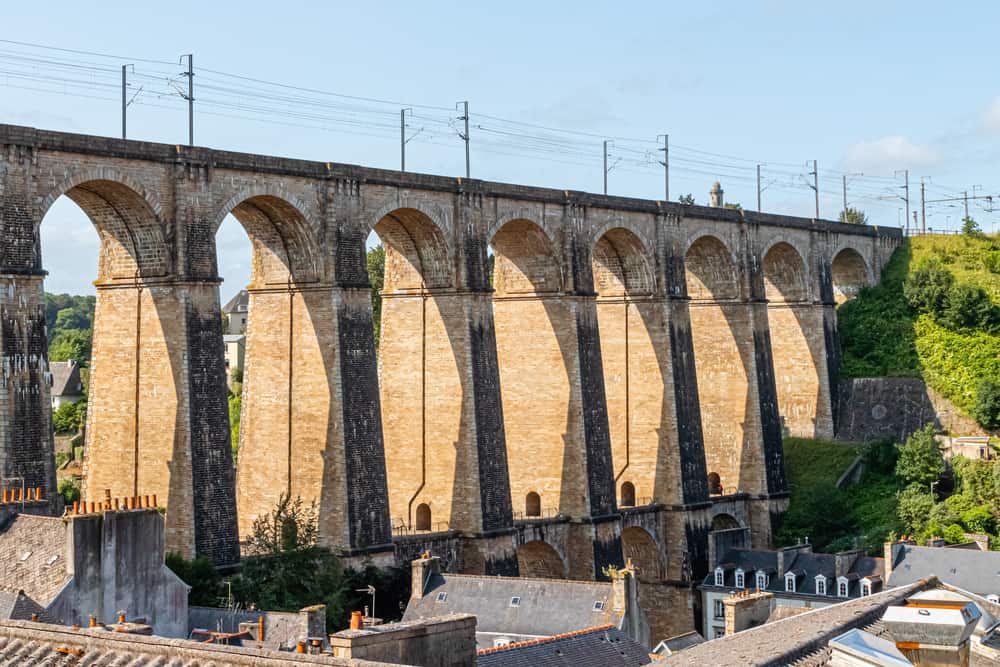 The Museum of the Jacobins
The Museum of the Jacobins is one of the most interesting spots visitors could find within the area of Morlaix. Originally, during the 13th century, this museum was a convent which to the date still shows some of the architectural elements it had when it was just built.
Visitors who are planning their visit to this museum according to a schedule should have in mind that usually, it opens from 10 am to noon and then from 2 pm to 6 pm.
The Saint Mathieu Quarter
The oldest area of Morlaix, and maybe the most interesting from the historic point of view, is the Saint Mathieu Quarter. This quarter is located towards the southern side of the town and is one of the most charming spots visitors could meet within this region. Saint Mathieu offers an appearance typical from the oldest French towns and those who enjoy meeting ancient constructions should not miss it.
Map of Morlaix in France
Interesting places to visit in Brittany