Quimper is a very particular Brittany city due to the fact that it is the oldest town within the region as well as to the fact that it is the capital of the ancient duchy of Cornouaille. This way, it is highly recommended that visitors who are meeting Brittany do not miss this spot.
The St. Corentin Cathedral in Quimper
One of the main characteristics of the city of Quimper is its Gothic Cathedral. St. Corentin Cathedral was constructed during the XIII century and is a great example of Gothic architecture. This building has maintained many of its original features in perfect conditions, allowing visitors to observe many structural elements and ornaments typical from the Gothic style.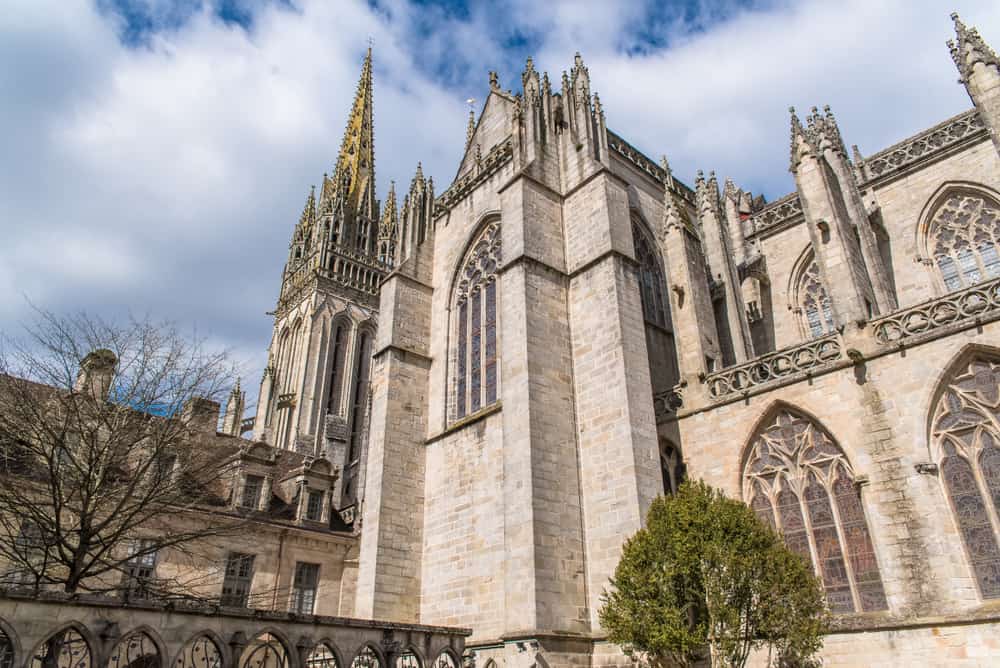 The Breton Museum
Another interesting spot to visit while being in Quimper is the Breton Museum. The Breton Museum is located next to the Cathedral of St. Corentin and allows visitors to learn many details about the history of Brittany as well as observe objects significant to the past of the region. Those tourists who wish to visit other historic buildings should ask for a list at a local tourist information center.
The Musée des Beaux Arts
Nearby the Breton Museum and the Cathedral of St. Corentin is the Musée des Beaux Arts. This spot is also very interesting and is highly recommended that visitors do not miss it since it would allow them to observe several interesting art works dating from the XIX and XX century.
The River Odet
Quimper is also characterized by the way in which the River Odet mixes within the structure of the city. This River goes through the city and its streets, providing the city with a very charming appearance and particular personality. Walking around Quimper and enjoying these landscapes is one of the most recommended activities for visitors.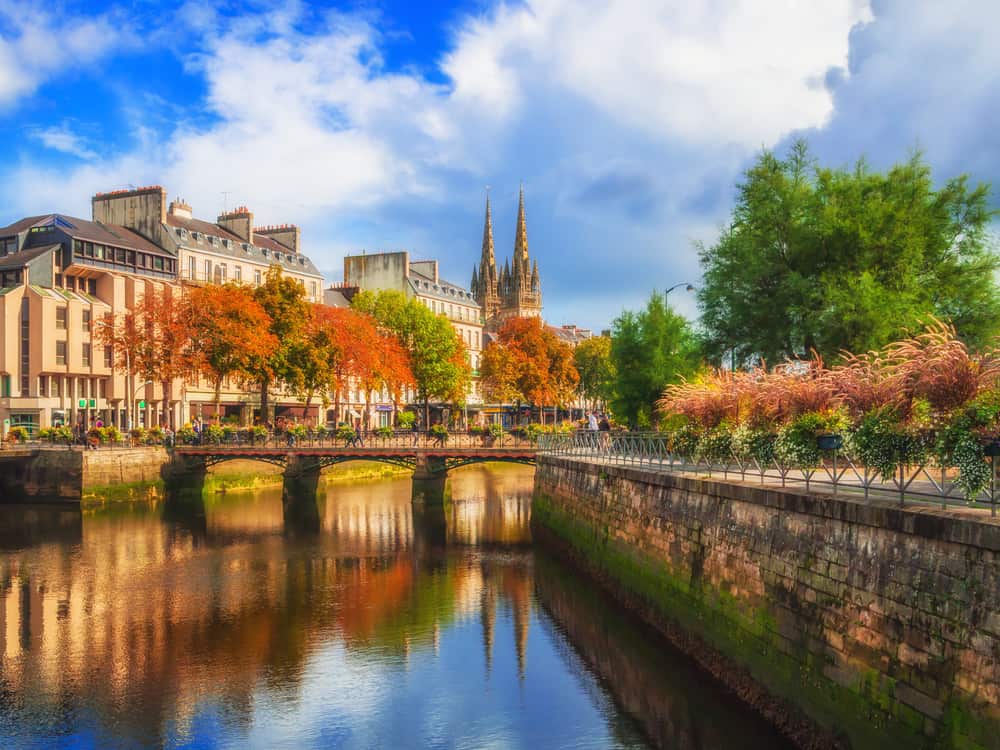 Other things to do in Quimper
The city of Quimper also contains several modern areas containing, for example, shops where visitors can buy and observe the last tendencies in French products. Besides this, there also is a wide offer of restaurants and cafés where visitors can not only enjoy local dishes but also meeting local friendly people who would be very glad to give them useful information about the town.
Map of Quimper in France
Interesting places to visit in Brittany