The town of Narbonne is located towards the south western area of France, in Languedoc Roussillon, one of the most interesting regions from the point of view of history. This town is situated at about 850 kilometers from Paris, and is also interesting to tell that it is the Sous Prefecture of the department of Aude.
Colonia Narbo Martius
Narbonne was not only one of the main Roman colonies, but it actually was the first Colony established outside the territory of Italy as Colonia Narbo Martius. Towards the year 118 BC, this town was established in Gaul, on the first Roman road which would be the main connection between Italy and Spain.
Some time after it had been first established, the town of Narbonne had already gained great popularity and become a central spot for those who would travel from Spain to Italy or vice versa. Nowadays, visitors can still observe some constructions and art works from that époque.
A new century – a new name
During the subsequent years and centuries, this town went through several variations and changes, which can be even seen in its name. After its original name of Colonia Narbo Martius, and once it has become province of Southern Gaul, this town started being known as Gallia Narbonensis. As time passed, this last denomination would derivate into the actual one of Narbonne.
When the Aude River changed course
Towards the XIV century, Narbonne lost some of its popularity within the region and the country. One of the main reasons for this to happen was the fact that the Aude River changed it course and the town lost its closeness to it as well as to the Mediterranean Sea, loosing its popularity as a port area.
From that time on, the town could never gain back the fame and popularity it had before, although to the date it is widely known as a very interesting spot very rich in history and architectural elements to observe.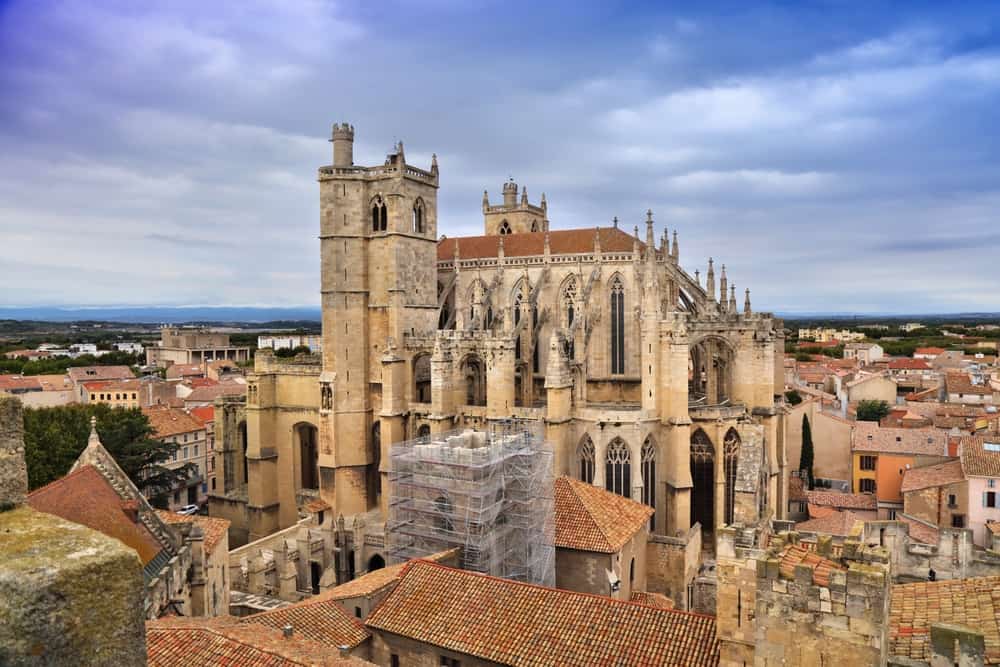 Places to visit in Narbonne
There are several spots to visit in this town, such as for example the Cathedral of Saint Just, built around the year 1272. Also, visitors should meet the Palais des Archeveques, the massif of La Clape, the Via Domitia remains, the Roman Horreum, and The Canal de la Robine, among many others.
Map of Narbonne in France
Interesting places to visit in Languedoc-Roussillon