The area of Villandry is famous within the region of Loire Valley as well as in the rest of France by its beautiful castle. Besides this castle, this area and its surroundings also have several other interesting constructions and spots for tourists to meet such as, for example, the Gardens of Villandry.
The Castle of Villandry
The feudal Castle of Villandry was rebuilt between the XV and XVI centuries by a secretariat of Francois I, Jean de Breton. This castle is surrounded by beautiful green areas and gardens, worthwhile to be visited along with the castle itself. While walking around these gardens, visitors can enjoy several great natural landscapes and beautiful views.
At its origins, this construction was a feudal castle which did not turn into the actual building until it was acquired by Jean the Breton. Jean the Breton re built the castle turning it into a typical Renaissance construction, and the last of its kind built within the region of Loire Valley.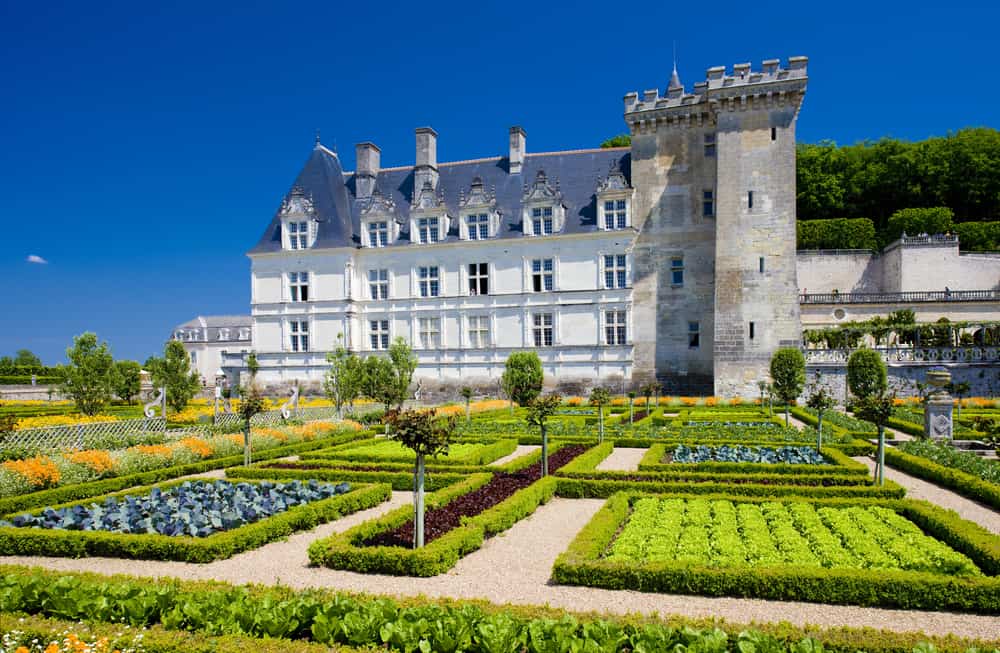 During the XI and XII centuries, the area of Villandry changed its name to Colombiers. It remained with that name for a while, after the peace treaty signed by Philippe Auguste and Henry II. Despite of this temporary name change, this area and is castle never really lost the name of Villandry.
The castle of Villandry consists on one principal area or building with two wings. This main building and its two wings give shape to the castle's main garden and reception area. Although it was restores during the XX century, this castle still has most of the features it was given by Jean de Breton during the XVI century.
The beautiful gardens
The gardens of Villandry are an ideal place for those tourists who enjoy green areas full of natural elements and interesting landscapes. These gardens were created around the same époque the Castle was constructed, although they were re designed around the XVI century. To the date, most of their original features and designs are conserved and many times, tourists can feel like being transported several centuries ago while walking by these gardens as well as around the castle.
Map of Villandry in France
Interesting places to visit in Loire Valley