Cheverny Chateau is beautiful from far as well as from close and in its interior. It can be seen from several kilometers away, providing a magnificent sight from the path which leads to the building's entrance. This castle is a great example of typical French architecture from the XVII century, and one of the fist castles built in this country as well.
The history of Cheverny Chateau
The area of Cheverny and the chateau is some kilometers away from the town of Blois and from Chambord, within the region of Loire Valley. It was built between 1630 and 1640 and its architects were inspired by the Luxemburg Palace from Paris for its general structure and design.
The Chateau of Cheverny was constructed by order of The Count of Cheverny Henri. It's exterior design shows cut stone brought from Bourre, following the same type of style which other chateau's such as Chenonceau and Chambord show since they have used cut stone from the same origin and in a similar way than it was used in this castle.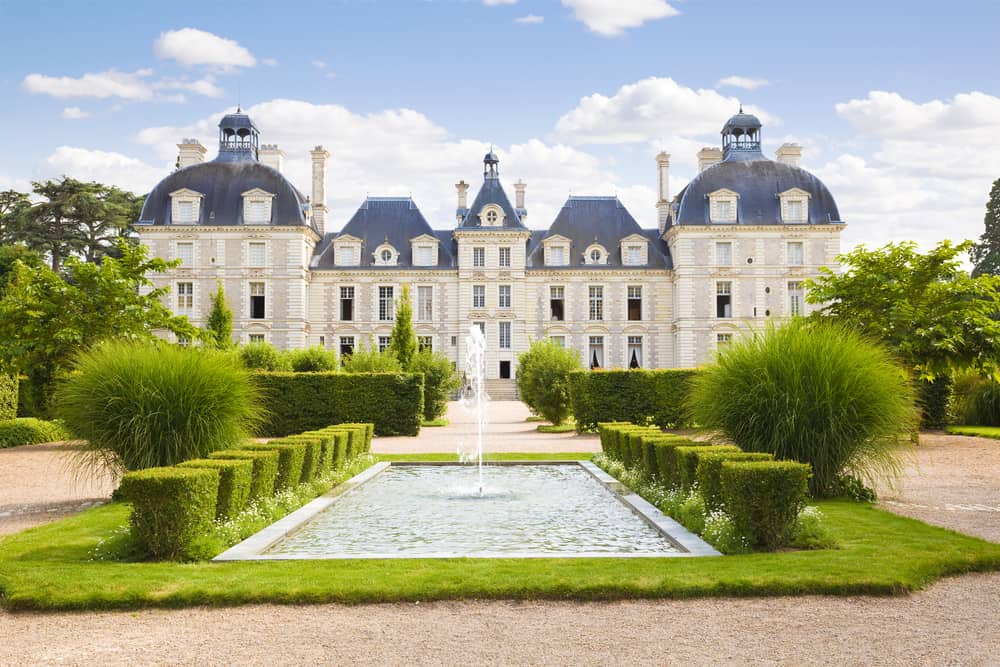 The interior of Cheverny castle is very interesting from several different points of view, and it can be a great place to visit by those who enjoy architecture as well as by those who enjoy art, art history, interior design and meeting antique objects. There are so many things to observe while being within the interior of this castle that a visitor who aims to meet all of it in an exhaustive way would have a very difficult task.
By walking around the different rooms of Cheverny chateau it is possible to learn about this castle's history and about the people who has lived in it through the different centuries. It shows many different furniture pieces, weapons typical from different époques, tapestries, and ornaments of different types and styles.
The owners of the chateau
Cheverny Chateau is still owned by descendants of the family who has owned and inhabited in it for centuries. The actual owners maintain the castle and the objects it has in its interior in good shape and allow visitors to enter and observe the interior of the castle as it was centuries ago.
Interesting places to visit in Loire Valley