For most visitors Chenonceau's most important attraction is not only its Chateau but also the Chateau's garden. This garden is beautiful due to its colors, the way in which its elements are combined, its general design, and the landscape it creates along with the River Cher in the background.
This way, those tourists who go to Chenonceaux should make sure of not only visiting its Chateau but meeting its garden as well since it is a very peculiar spot full of green, fresh air, and a great historical past created by the castle's inhabitants.
The design of the garden
Chenonceaux garden was designed following many lines of the style from the cinquecento Italian Renaissance. This cinquecento Italian Renaissance style was combined with a more typical French style from the époque and therefore, this garden shows a very unique and interesting fusion of elements.
The history of the garden of Chenonceaux
This garden hides many interesting historic events due to the great amount of time it has existed and to the different people who have lived at the chateau and had influence in the garden's design. It is very interesting to visit this garden accompanied by someone who knows about its past and some historic events which have happened in relation with it.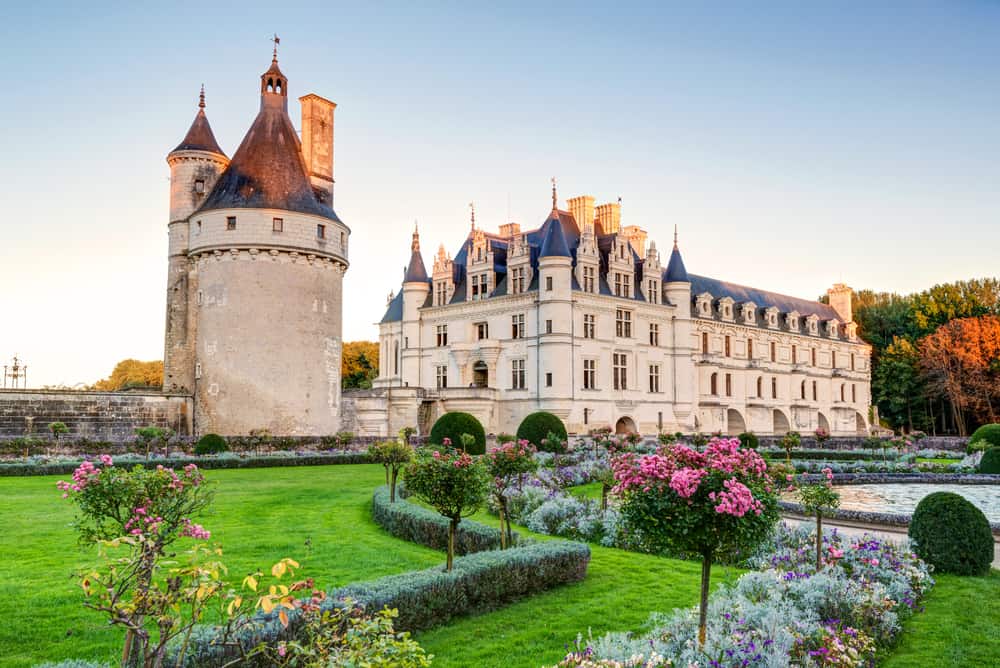 One famous historic fact of the garden of Chenonceaux involves the king Henry II, his well known mistress Diane de Poitiers and his wife Catherine de Medici. Diane de Poitiers gave origin to a garden and asked for it to be built in such a way that floods or other people could not damage it.According to history, Catherine de Medici got very upset for this, and after her husband died she got that garden for herself and even made some changes to it.
Although during the XVIII and XIX centuries some changes have been made to the original design, this garden still contains many areas in a rather unchanged way. Those who enjoy green areas as well as those who like to visit places which have strong relation with historical facts and events would have a nice time visiting this garden as well as visiting the chateau.
Map of Chenonceaux in France
Interesting places to visit in Loire Valley