The Château d'Ussé is located near Chinon within the region of Loire Valley, and locally called the castle of the sleeping beauty due to the fact that Perrault's fairy tale was inspired by it. This way, this castle is not only amazing due to its beauty and history, but is also surrounded by a special magic and an environment full of charm.
The history of the Château d'Ussé
The castle of Ussé was constructed within the XV century, and offers a unique appearance and mixture of styles. This construction is characterized by showing a combination of color blue and white throughout its roofs and walls as well as by containing many different levels, chimney areas, and towers. By approaching it, tourists can just feel as if they were going to visit a fairy tale building and it is not difficult to realize why it inspired the famous story.
Usse is world wide known due to the castle and its unique style and personality. The interior area of this castle is often considered even more beautiful than its exterior, since it has several gardens and beautiful rooms full of elements typical from the époque in which it was built. This way, this castle's interior is as charming as the exterior, even though it is different and full of several interesting spots.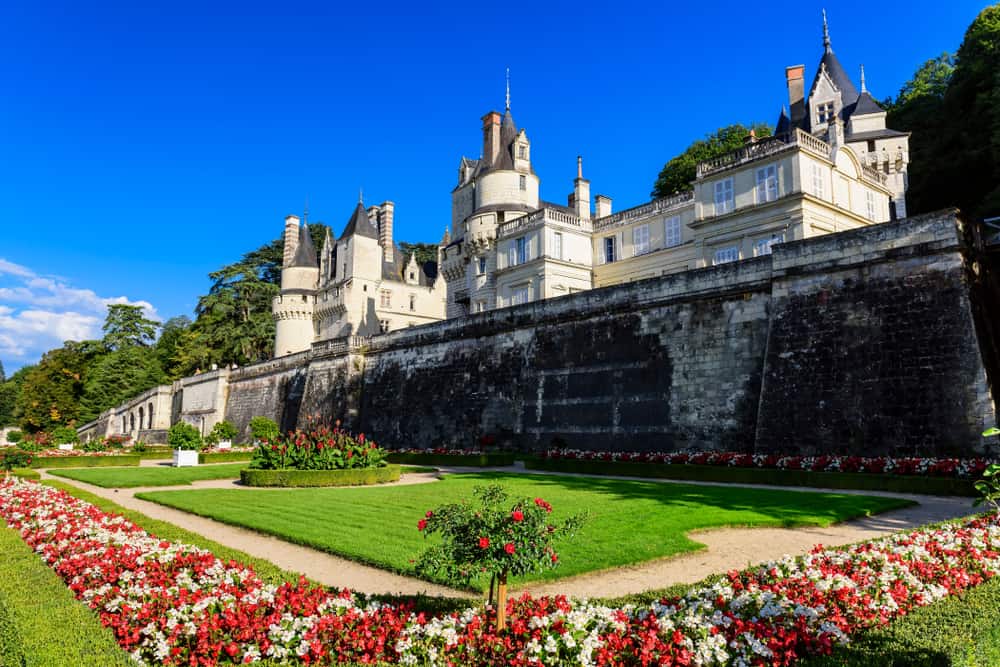 Within the area of the castle, towards the surrounding park, there is another very interesting construction: the chapel. This chapel dates from the XVI century and shows an appearance and structure typical from the Renaissance style combined with some Gothic elements. Some of the most interesting parts of this chapel are its windows, a ceramic of Virgin Mary created in the VX century, tapestries from the XVII century, and arabesque patterns which can be observed on the exterior walls.
This way, the Château d'Ussé is one of the most beautiful constructions which tourists could meet while being in the region of Loire Valley. It contains a unique combination of different styles, such as Gothic style, Renaissance elements and Classical features in such a way that it combines them perfectly, providing an overall appearance of charm and beauty.
Interesting places to visit in Loire Valley